500W Occupant Warning System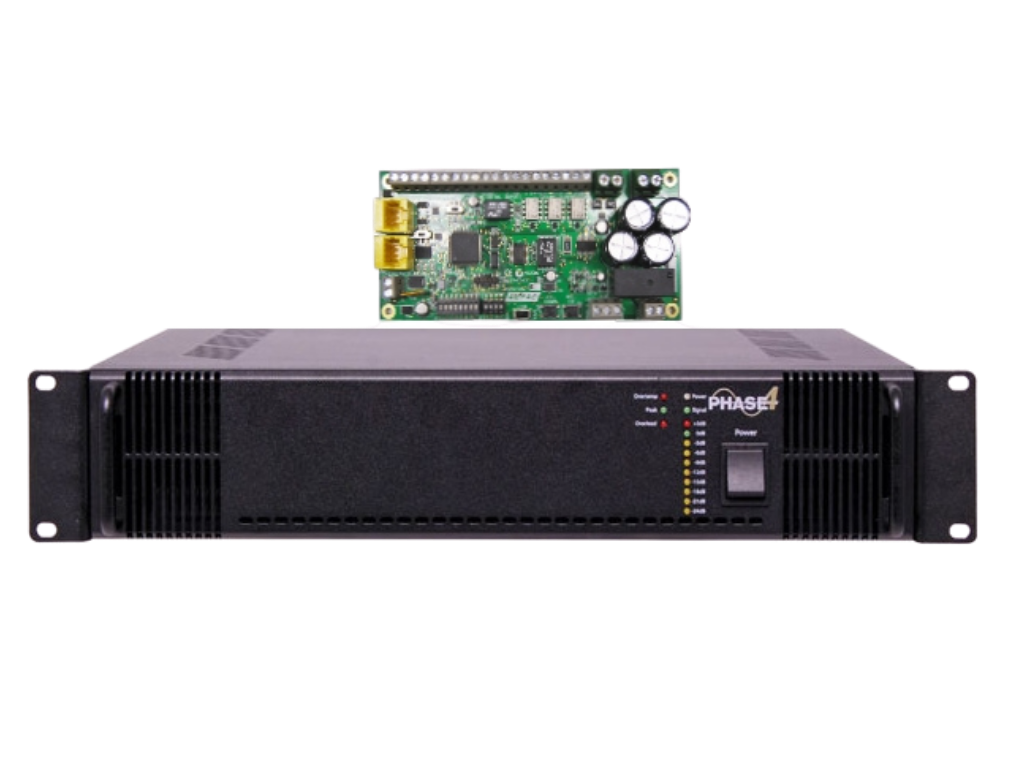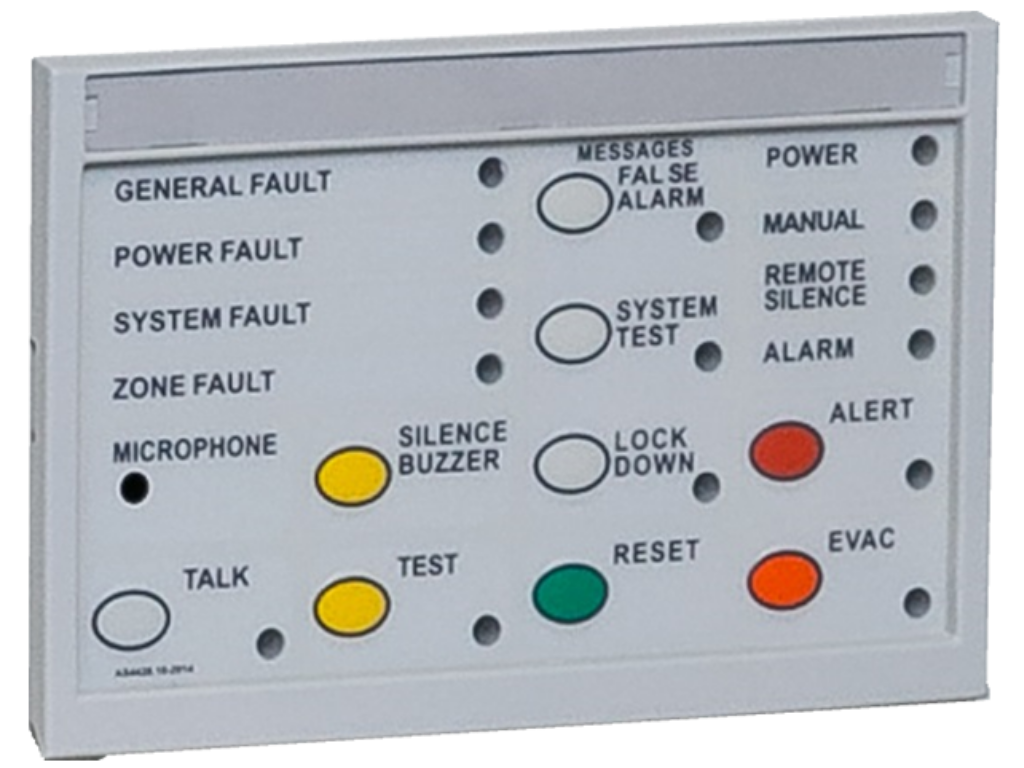 The Ampac Single Zone Occupant Warning System is available as a 500 Watt audio output with optional front panel control. The alert and evacuation signals are compliant to AS1670.1 and NZS4512 including voice messages as standard.
The speaker circuit is protected and monitored for shorts and interruptions. Up to three spur lines (branches) are supported. A monitored strobe output is provided as a standard that supports both xenon and led strobes.
Each audio source (alert/evacuation signals, emergency paging, and secondary analogue audio input) has a dedicated volume control.
Three programmable relays are provided, which default to Emergency Warning System, Fault, and Test Mode.
The optional front panel control has an integrated emergency microphone (and can optionally support a handheld microphone)
The Single Zone Occupant Warning System is suitable for use in Ampac's FireFinder and FireFinder PLUS Fire Alarm Control Panels.
Optional front panel control
Alert and Evacuation Signals to AS 1670.1
Speaker Line Monitoring and Protection
Monitored strobe output
Volume Control
Dedicated emergency microphone input
Secondary analogue audio input
Programmable evacuation strategies
False Alarm, System test and Lock Down Messages
Three programmable output relays
| | |
| --- | --- |
| Supply Voltage | 240Vac / 27Vdc (nominal) |
| Max Audio Load | 500Watt |
| Quiescent Current (no audio load, no strobe load) | 500mAmps |
| Max. Current (full audio load, no strobe load) | 35Amps |
| Strobe Output (Xenon) | 8 sets (208-0011) |
| Strobe Output (LED) | 40 sets (4107-1005/6) |
| Audio Output Voltage | 100VAC |
| Temperature | -20°C to 70°C |
| Humidity | 0-95% non-condensing |
| Alert / Evac Changeover Time (secs) | Alert only, Evac only, 60, 90, 120, 180, 300 or under manual control |
| Speaker EOL | Nominal 47kΩ 5% 1/3 Watt |
| THD | <0.5% |
| Signal to Noise Ratio | >90dB |
| Amplifier Dimension | L 483mm x W 380mm x H 88mm |
| | |
| --- | --- |
| 6010-0006 | OWS 500W Amplifier |
| 6010-0003 | OWS Indicator & Controls |