EvacU Elite Emergency Warning & Intercom System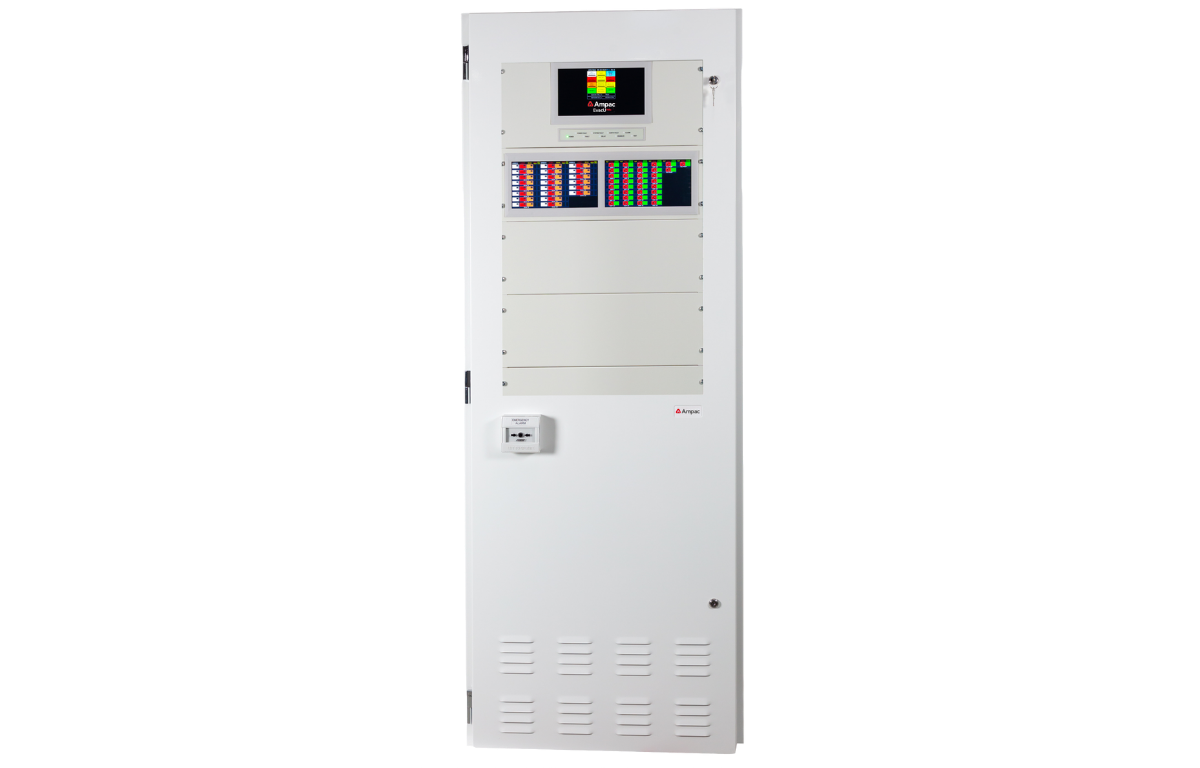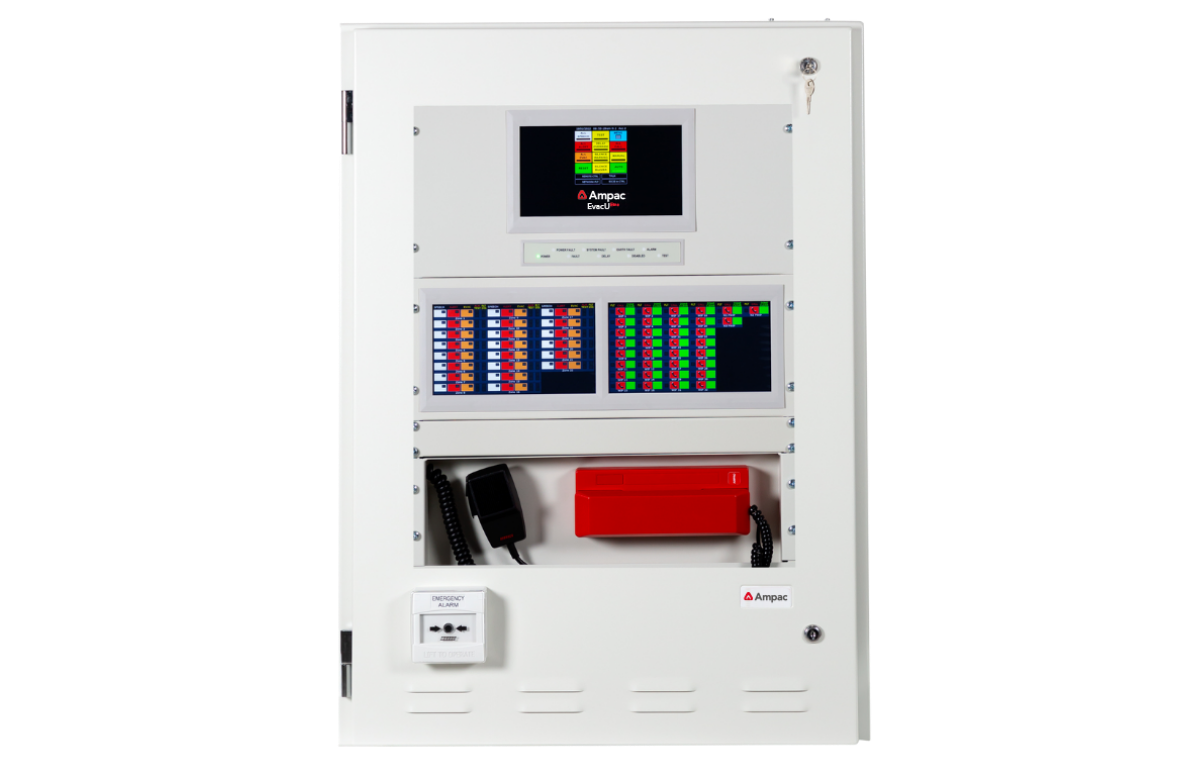 The EvacU Elite Emergency Warning and Intercom System features a modular, card-frame architecture housed within a self-contained cabinet providing a flexible solution for projects small and large.
The EvacU Elite presents fully compliant, operator-friendly control and indication functionality via a colour touch screen user interface. A practical and operator-friendly menu layout provides time and cost-saving features during installation, operation, and maintenance. 
Easy to navigate touch screen user interface.
Digital audio.
Background music inputs.
Software supports up to 512 Emergency Zones and 1024 Warden Handsets.
Networkable up to 64 nodes.
Approvals: AS 4428.16:2020 Grade 1, AS 4428.4:2016, and AS 7240.4:2018.
Dimensions
13U Wall Mount Enclosure - H 900 x W 650 x D 380 mm
24U Floor Standing Enclosure - H 1800 x W 650 x D 380mm
External Operating Voltage (240 V AC)
204 - 264 V AC
Max No. of Emergency Zones
512
Max No. of Warden Handsets
1024
Max No. of Nodes
64
Amplifier Sizes
Dual 25 Watt, 50 Watt, 150 Watt (4 Way Splitter)

Output to Warning Devices (Visual)

Contacts Rated at 2 Amps

Max Current Draw 6 Amps

2 Wire Single End O/Ps

8 x 750 mA

OR Reverse Polarity Options

Graphical User Interfaces
13U = 3 / 24U = 7
Universal Rack Frames
13U = 2 / 24U = 5
Networking Specifications (Node to Node)
2 core 1.5mm2 twisted Cat 5/6E (up to 100m), Single Mode Fibre, Multimode Fibre
Power Supply
13U = Max 2.4KWatt / 24U = Max 3.6KWatt 
Max Battery Size (Pair)
13U = 100 AmpHr / 24U = 190AmpHr
Mains Current (Max)
13U = 13 Amps fitted with 25 Amp Breaker / 24U = 19.5Amps fitted with 25 Amp Breaker