Graphical User Interface Card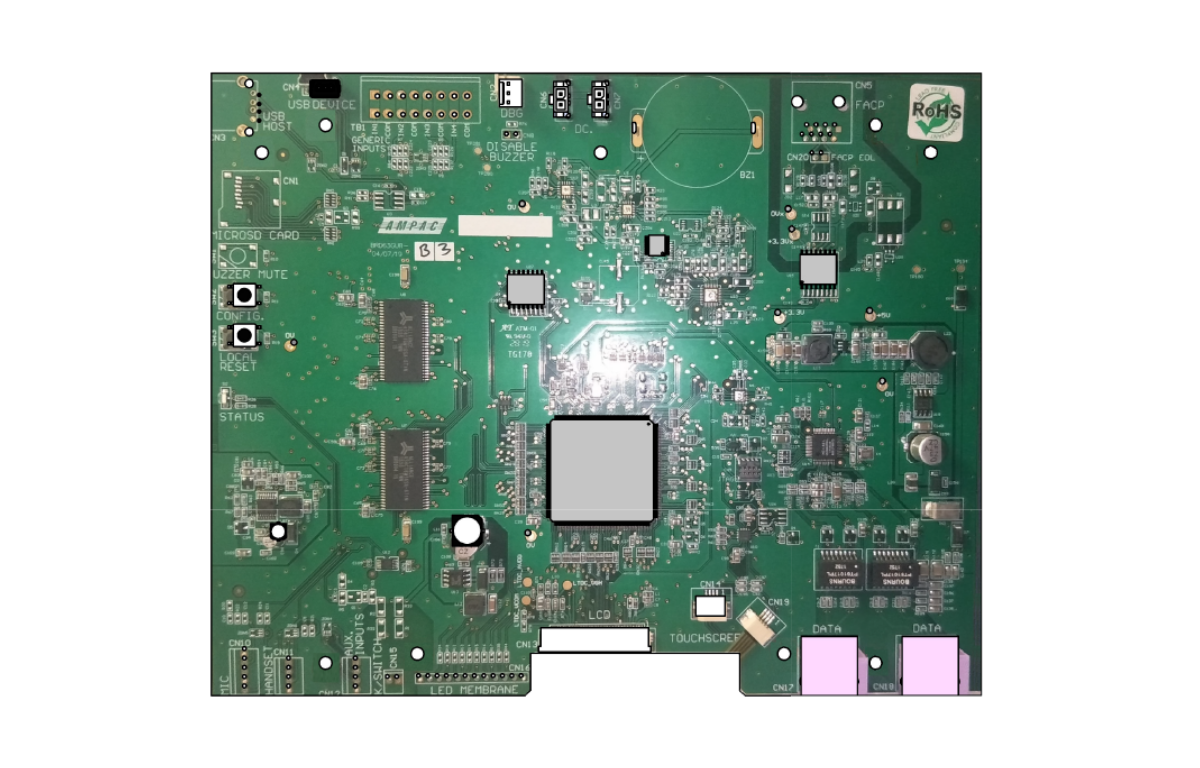 The EvacU Elite Graphical User Interface (GUI) Card provides the user interface for the system via one or more coloured LCD touchscreens. It is completely configurable meaning the layout of the Emergency Warning and Emergency Intercom System Control Widgets can be set up in a way that best suits the site application.
The EvacU Elite cabinets have dedicated space available in the inner door to accommodate the Graphical User Interface Card.
Provides the system controls and user interface for the EvacU Elite.
Connects to the Universal Rack Frames and controls the module cards across the network.
9-inch TFT LCD 800x480 with LED-backlit and resistive touch screen.
Energy-saving screens in Quiescent (Normal State).
| | |
| --- | --- |
| Display Screen | 9-inch TFT LCD 800 x 480 with LED-backlit and resistive touchscreen |
| Microphone | 600 Ohm with capsule monitoring |
| Emergency Intercom Handset | Electret Capsule with 150 Ohm Speaker |
| USB Support | Host USB Memory Stick |
| Mini USB | Connection used for system programming |
| HLI to 3rd Party FDCIE / Graphics | 1 x RJ45 Connector with Isolated RS485 |
| Current Consumption | 89 mA @ 24V DC (quiescent) |
| | |
| --- | --- |
| 6350-GUIP | 5U Primary GUI Display + PA MIC |
| 6350-GUIPS | 5U Primary & Secondary + PA MIC |
| 6350-GUIS | 4U Single Secondary Display |
| 6350-GUID | 4U Dual Secondary GUI Display |