Marine DIN-Rail Input/Output Unit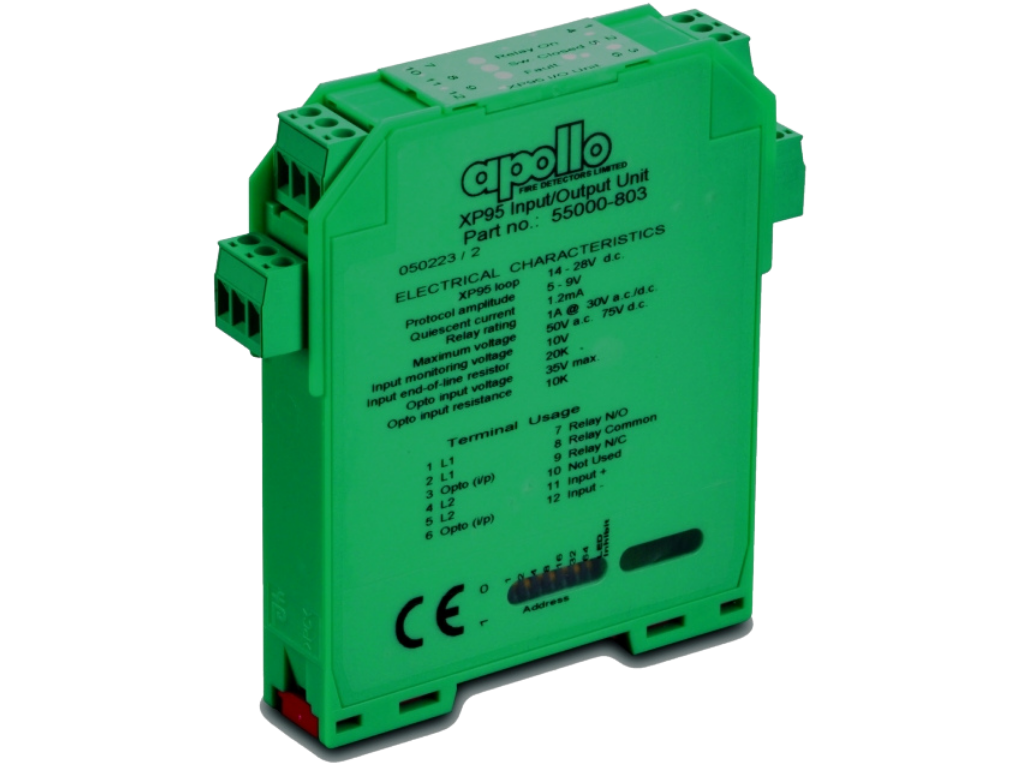 The Marine DIN-Rail Input/Output unit provides a voltage-free, single, pole, change-over relay output, a single monitored switch input, and an unmonitored, non-polarised opto-coupled input.
The Marine DIN-Rail Input/Output unit supervises one or more normaly-open switches connected to a single pair of cables. It is set to return an analogue value of 4 in the event of an open or short-circuit fault and 16 during normal operation. The status of the inputs is reported by means of two input bits.
The changeover contact is operated by a software command from the panel.
It can report a fault, switch open, and switch closed levels.
Three visible LEDs.
Capable of switching up to 1A at 30V.
Fits a standard 35mm DIN-Rail
Certification: MED, ABS, VNIIPO & ESC
Loop Voltage
17 - 28 VDC
Maximum Current Consumption, at 28 V
Switch-On Surge
3.5 mA
Quiescent
31.2 mA
Input s/c Max (LED on)
6 mA
Short Circuit
11 mA
LEDs Disabled
2.2 mA
Any Other Condition
4.5 mA
Relay Current
1A at 30 V dc
Switch Input Monitoring Voltage
9 - 11 V dc
Operating Temperature
-20°C to +70°C
Relative Humidity
0 to 95% (no condensation or icing)
IP Rating
Designed to IP20
Please Note: All data is supplied subject to change without notice. Specifications are typical at 24V, 23°C and 50% RH unless otherwise stated.
| | |
| --- | --- |
| 55000-774MAR | Marine Input/Output Unit |