SmartView Graphical Event Management System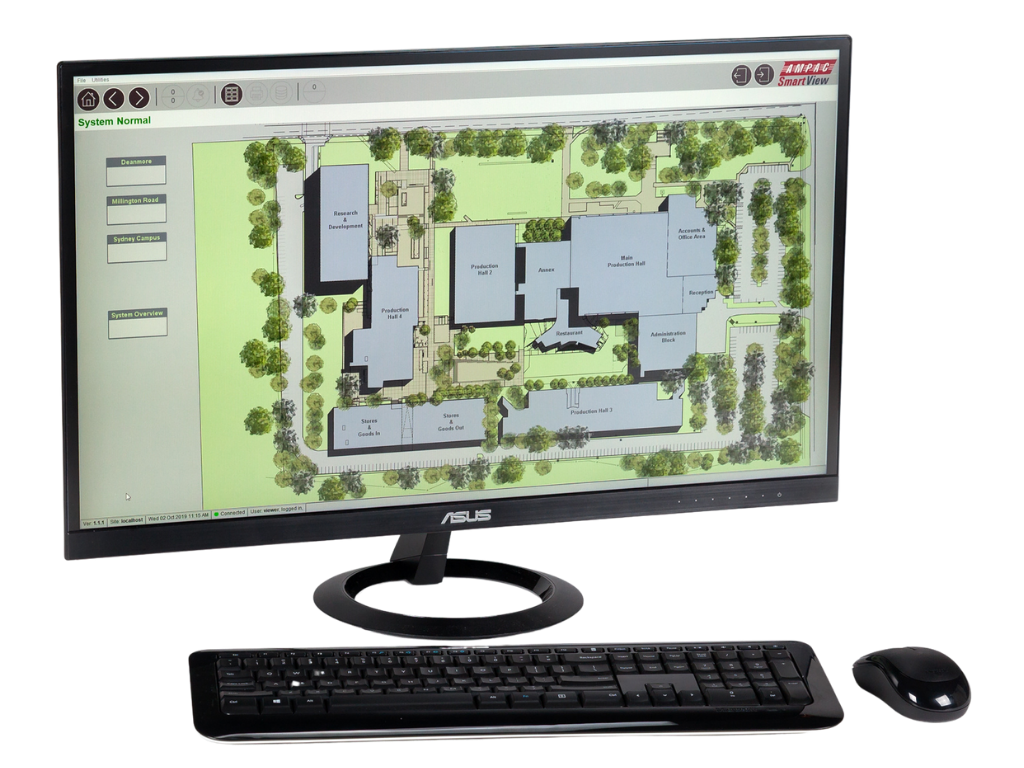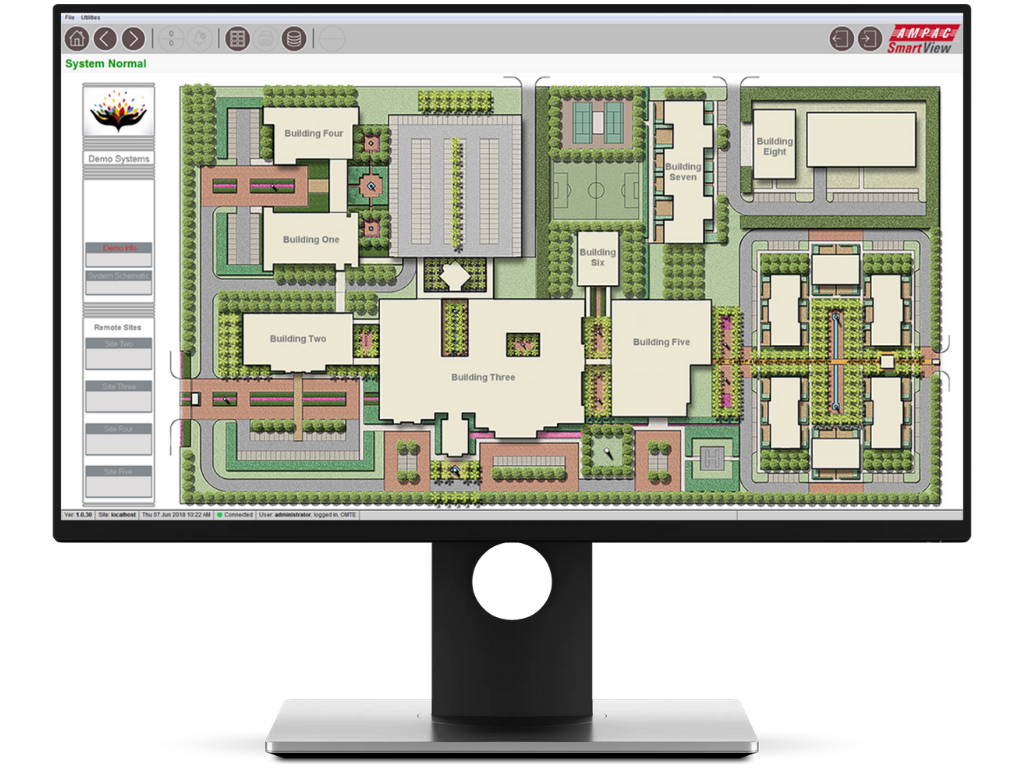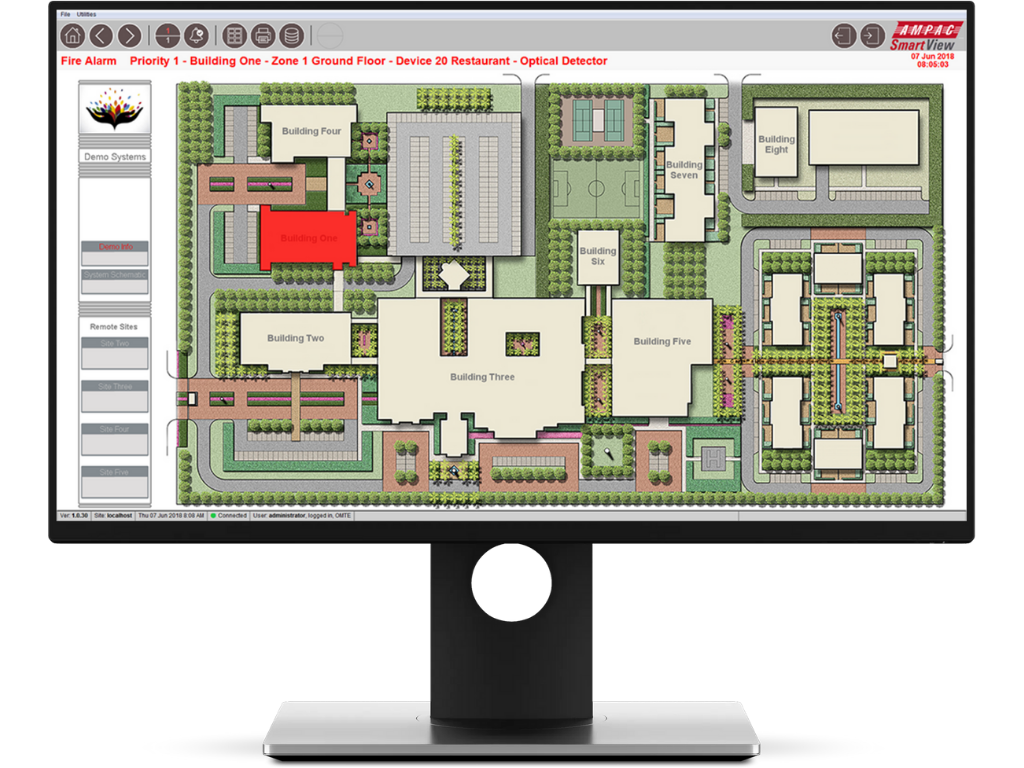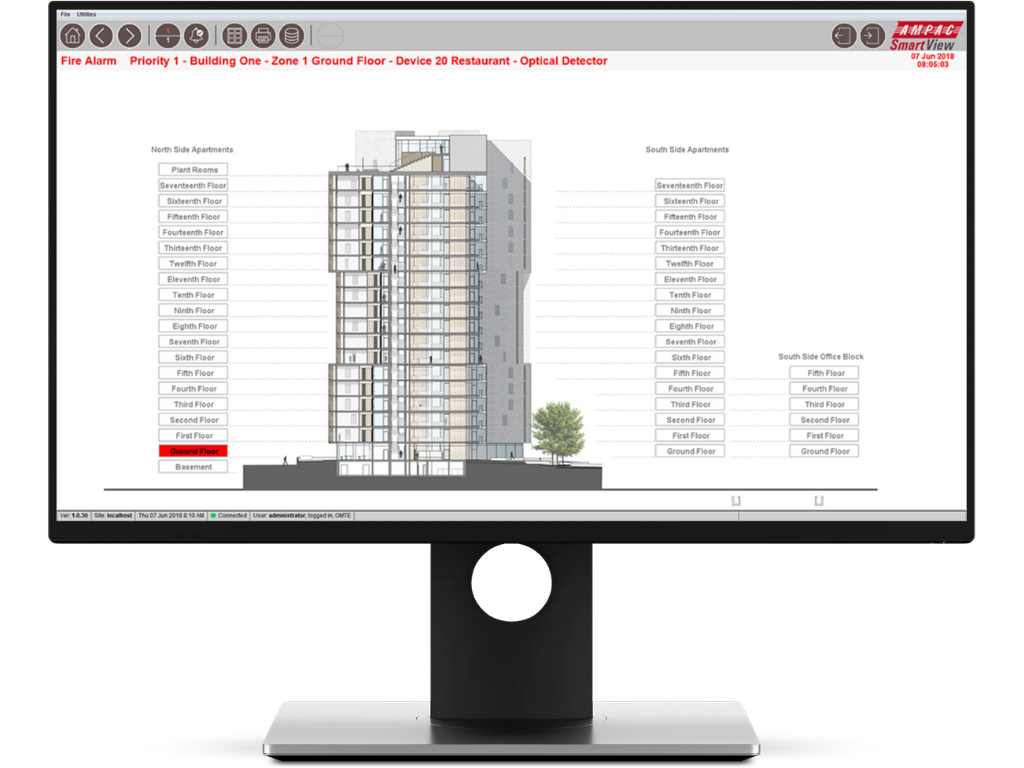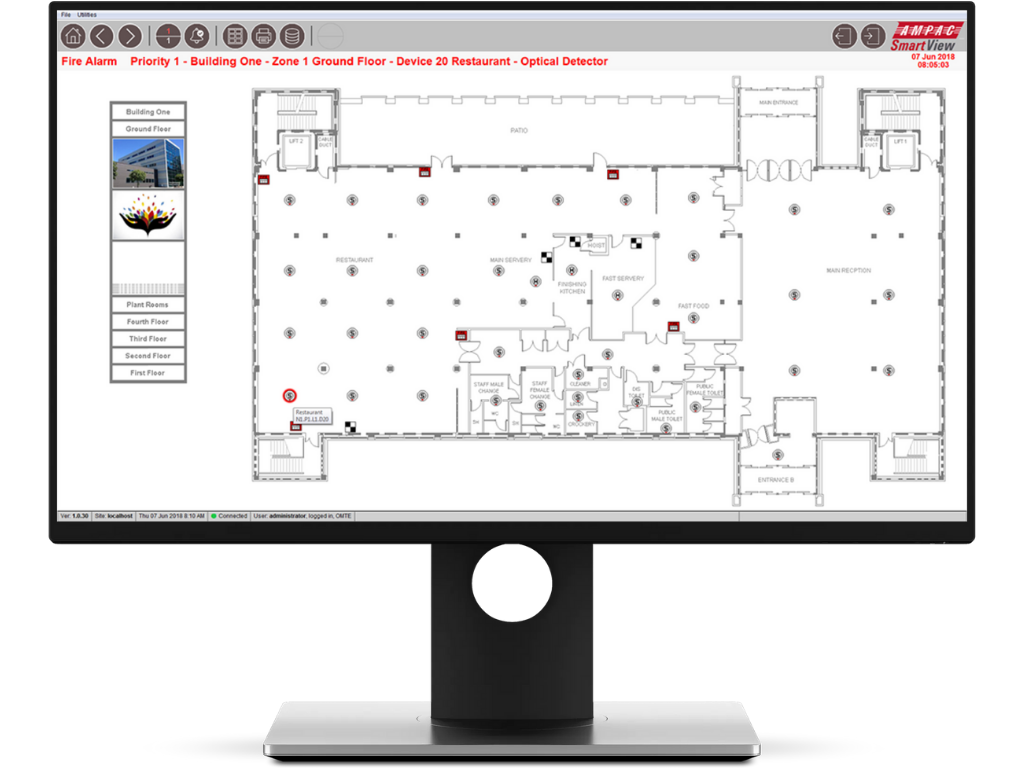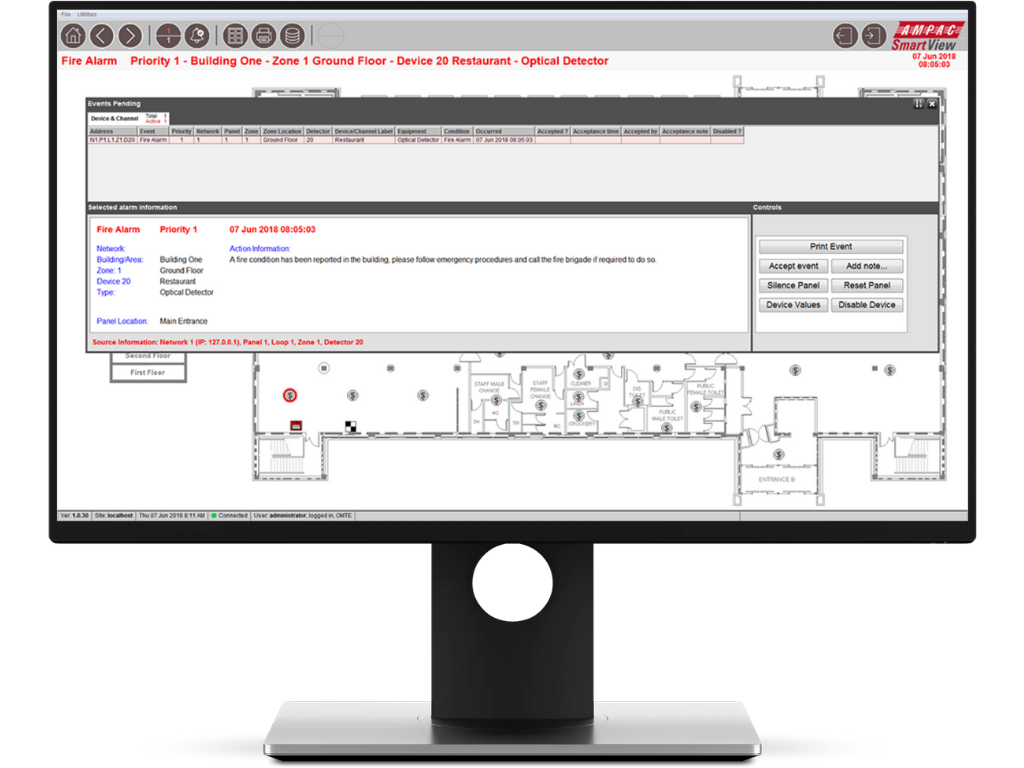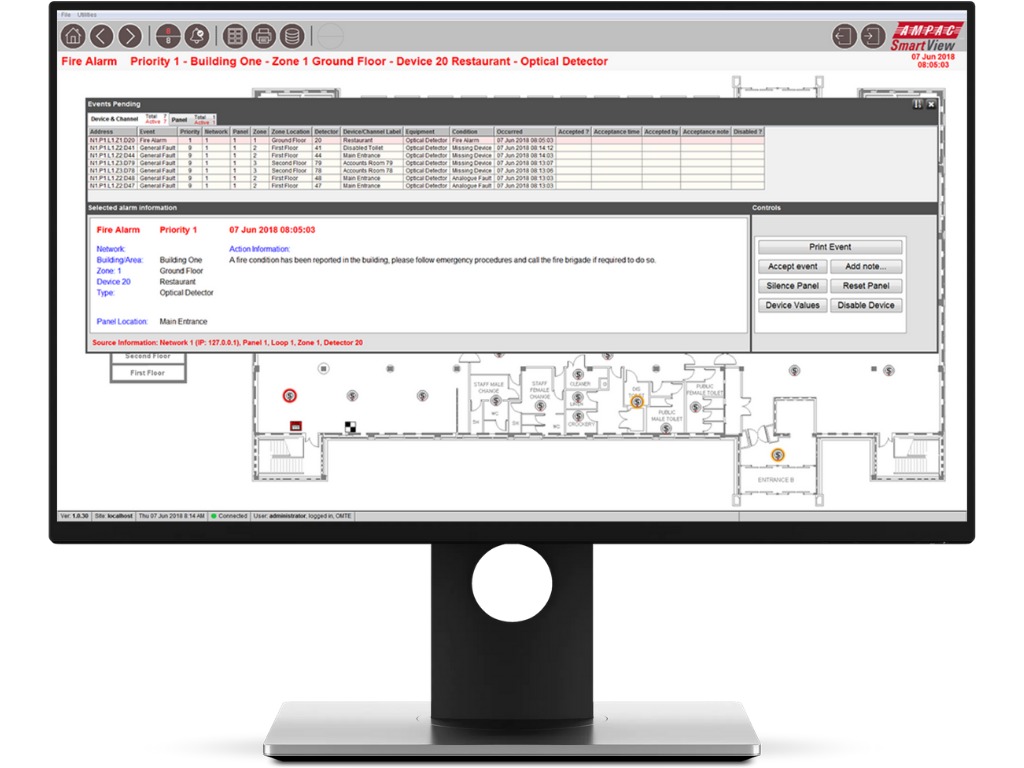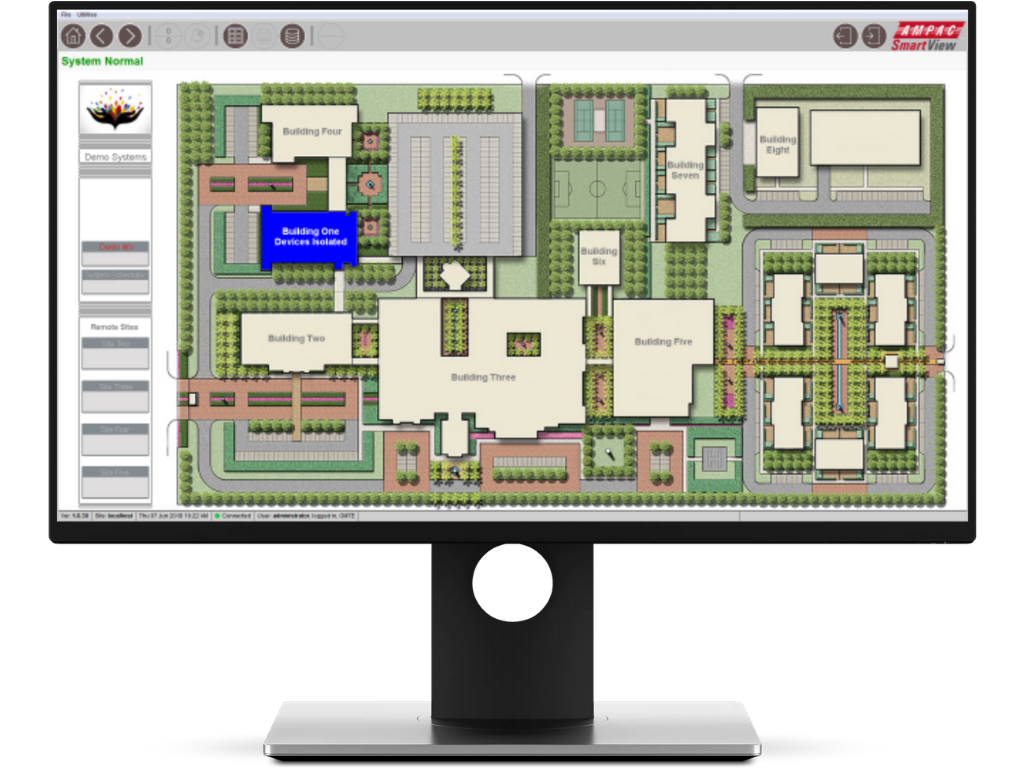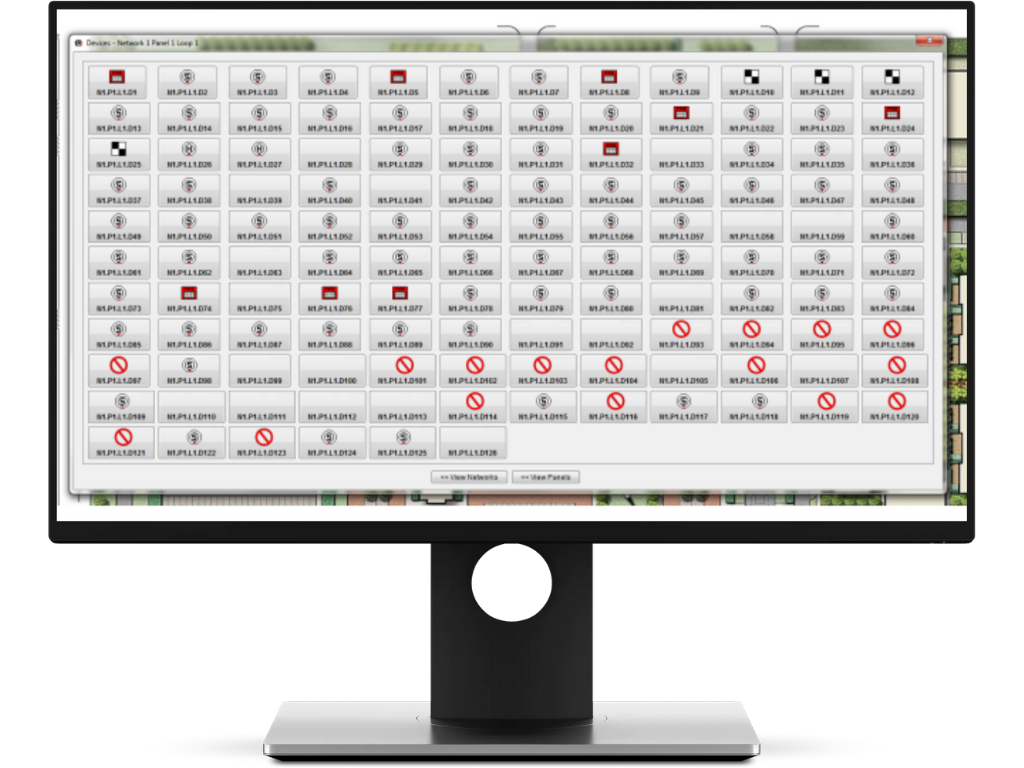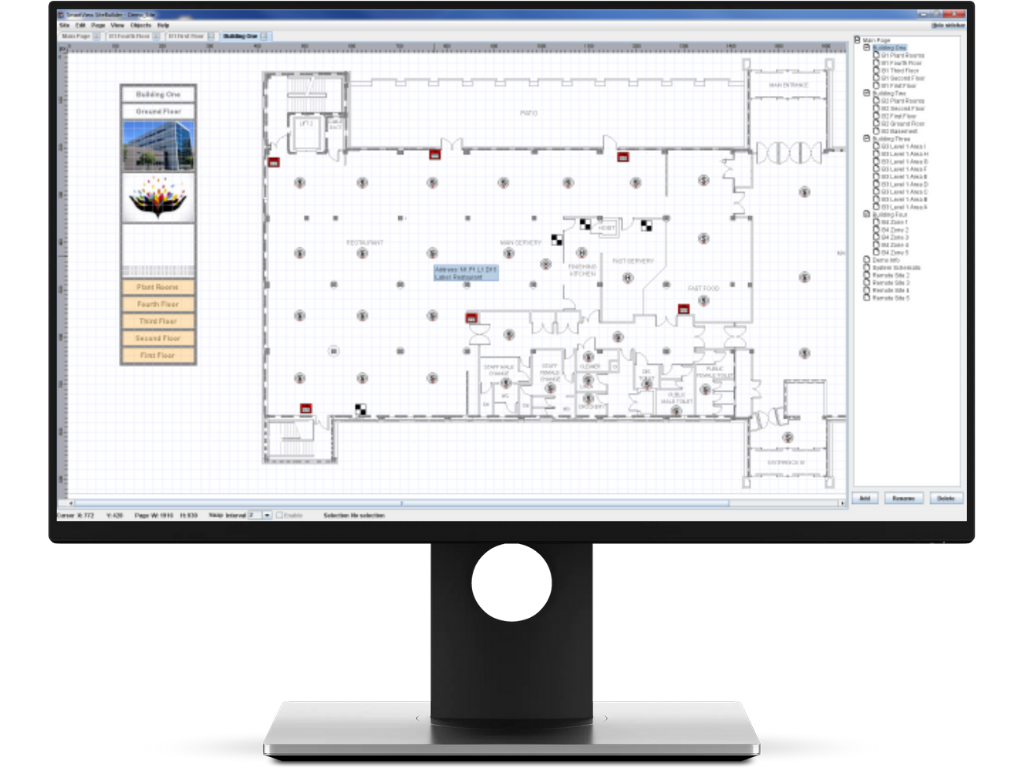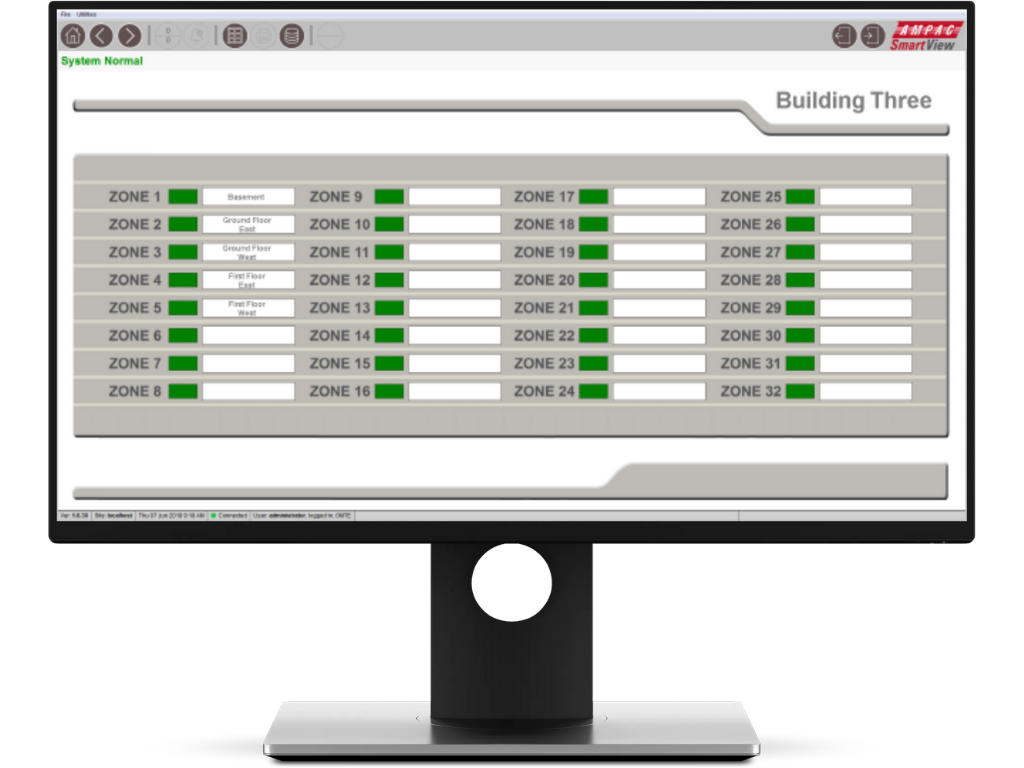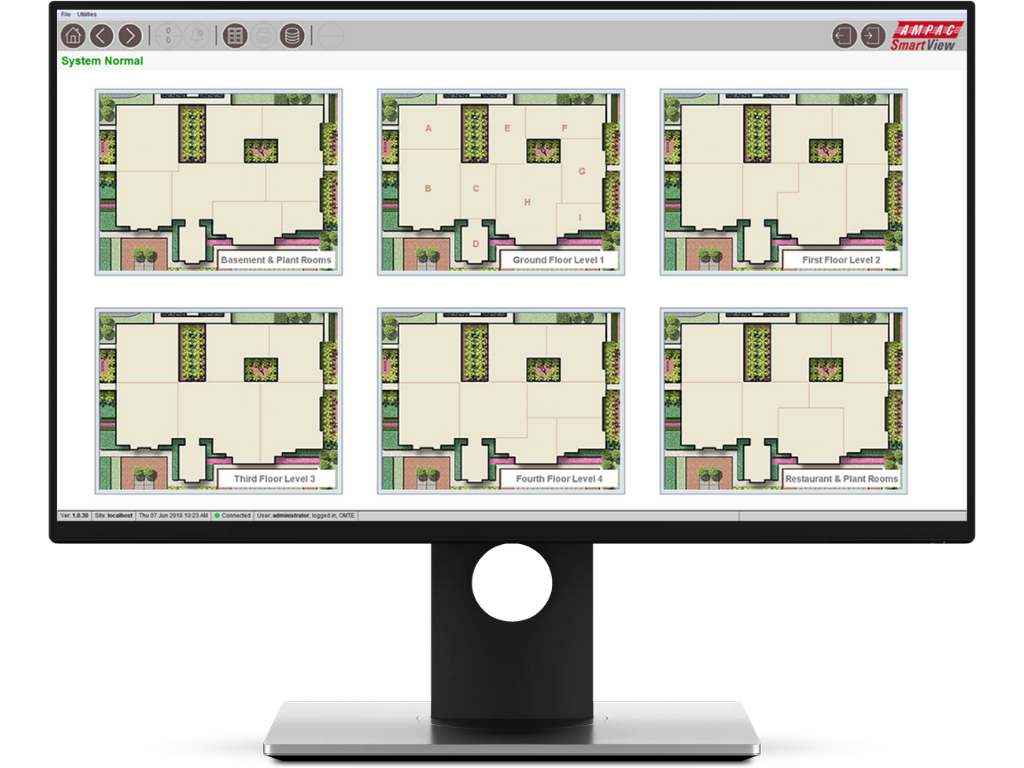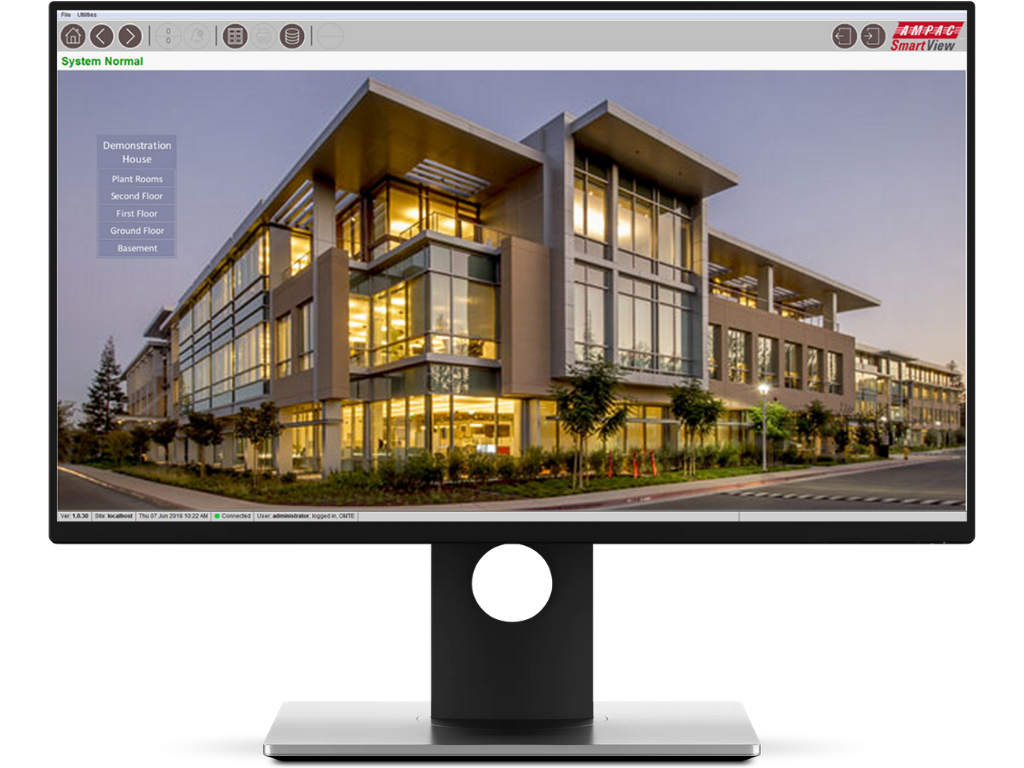 SmartView is a fully featured graphical event management system that has been designed to complement the Ampac range of fire control panels while presenting clear and precise alarm information to the operators enabling them to make emergency decisions with minimal delay.
Simple graphical navigation enables the rapid location of events.
Easy to operate user interface.
Historical event logs all activity.
Zone and device text are displayed from the panel.
Event response action text.
Assignable user log-in permissions.
Extensible architecture.
| | |
| --- | --- |
| 4100-1004 | Server Licence with 4 Loops Support, 1 Client & 2 Browser Connections |
| 4100-1016 | Upgrade to Server 4 - 16 Loops |
| 4100-1032 | Upgrade to Server 4 - 32 Loops |
| 4100-1064 | Upgrade to Server 4 - 64 Loops |
| 4100-1128 | Upgrade to Server 4 - 128 Loops |
| 4100-1256 | Upgrade to Server 4 - 256 Loops |
| 4100-1512 | Upgrade to Server 4 - 512 Loops |
| 4100-1005 | Additional SmartView Client |
| 4310-0095 | Panel RS232/RS422 Interface |
| 4310-0097 | Panel Ethernet Interface |
| 4100-2001 | Desktop Computer with SmartView Pre-Installed. Site Licence Not Included. |