LoopSense Addressable Fire Alarm Control Panel AS7240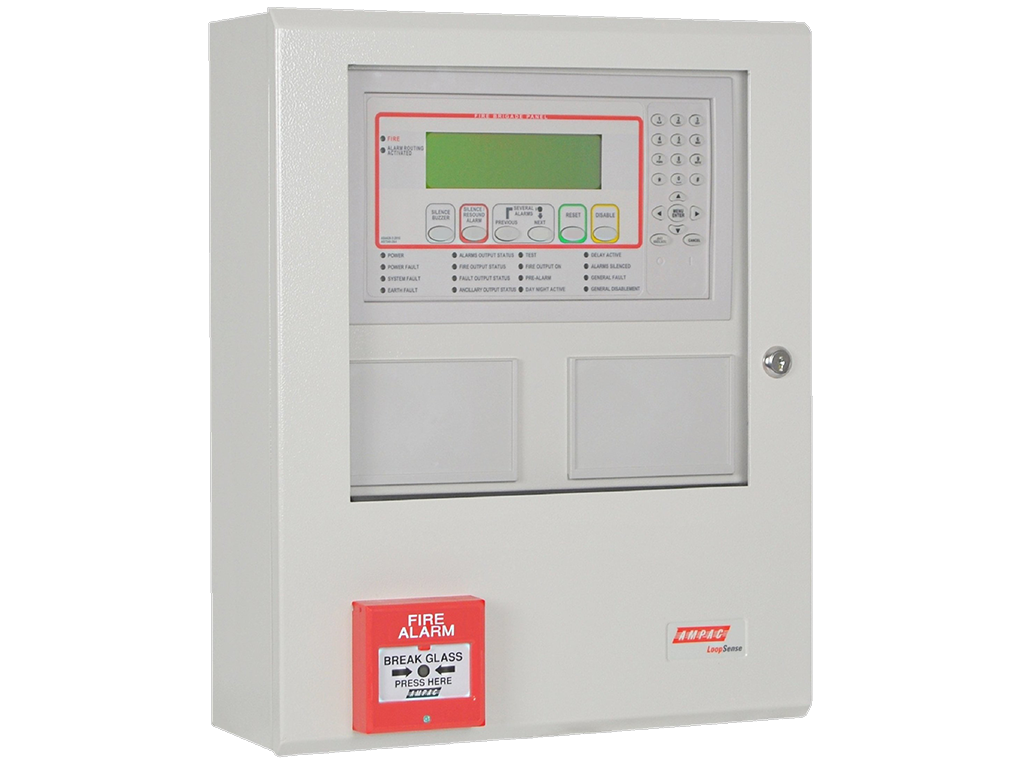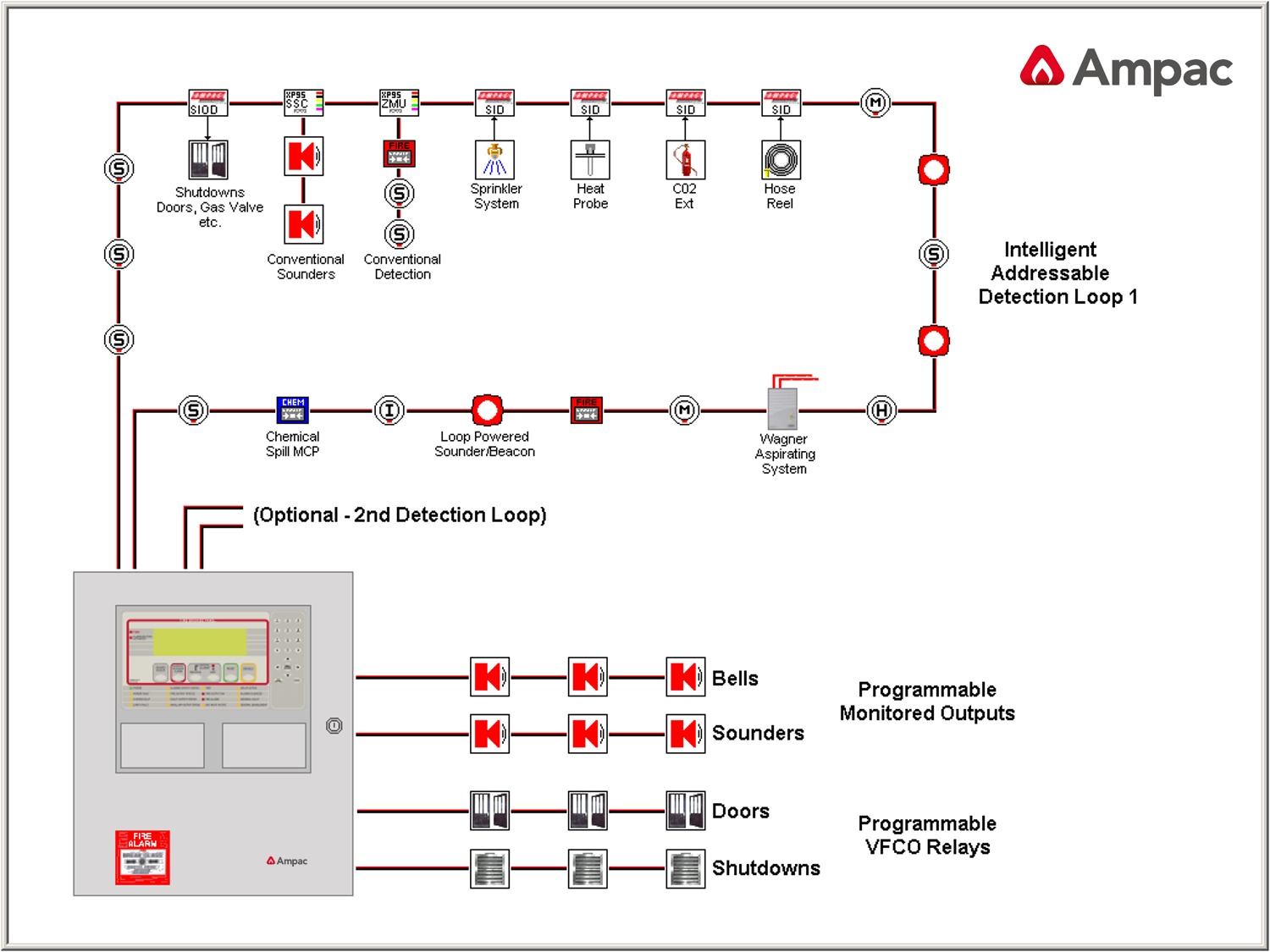 LoopSense is an Intelligent Analogue Addressable Fire Alarm Control Panel.
Available in one or two loops, the LoopSense comes packed with options and features that facilitate flexibility, ease of installation, and commissioning.
LoopSense is suitable for small-to-medium-sized fire detection systems and is compatible with XP95, Discovery, Xplorer, and Series 90 detectors.
Clear back-lit 240x64 graphic LCD.
500mA loop current.
Advanced balanced loop design for noise rejection.
Auto learn facility.
Supports an extensive range of Add Ons.
User-friendly LoopMaster programming software tool.
Laptop connection using USB2.0 or RS232 serial port.
Approvals: AS 7240.2-2004, AS 7240.4-2004, and AS 4428.3-2010

Based on SP1X Control Panel
Number of Loop
1 or 2 Loop version available
Detection Protocol
Apollo XP95 and Discovery
Number of Zones
32 Zones
Monitored Outputs
4 x programmable rated 500mA @ 27V dc
Relay Outputs
3 x programmable VFCO rated 1A @ 30V dc
Power Supply
3A (max)
Battery Space
2 x 12volt 24Ahr batteries
Dimensions
505mm H x 405mm W x 150mm D
For further details on both SP1X and SP8X variations refer Product Data Sheet
| | |
| --- | --- |
| 8251-0110 | LoopSense 1 Loop 3A SP1X Enclosure |
| 8251-0210 | LoopSense 2 Loop 3A SP1X Enclosure |
| 4210-0042 | Flush Mount Surround for SP1X |
| 8210-0001 | 2nd Loop Activation Key |
Refer local Customer Service Office (CSO) for further build variations.