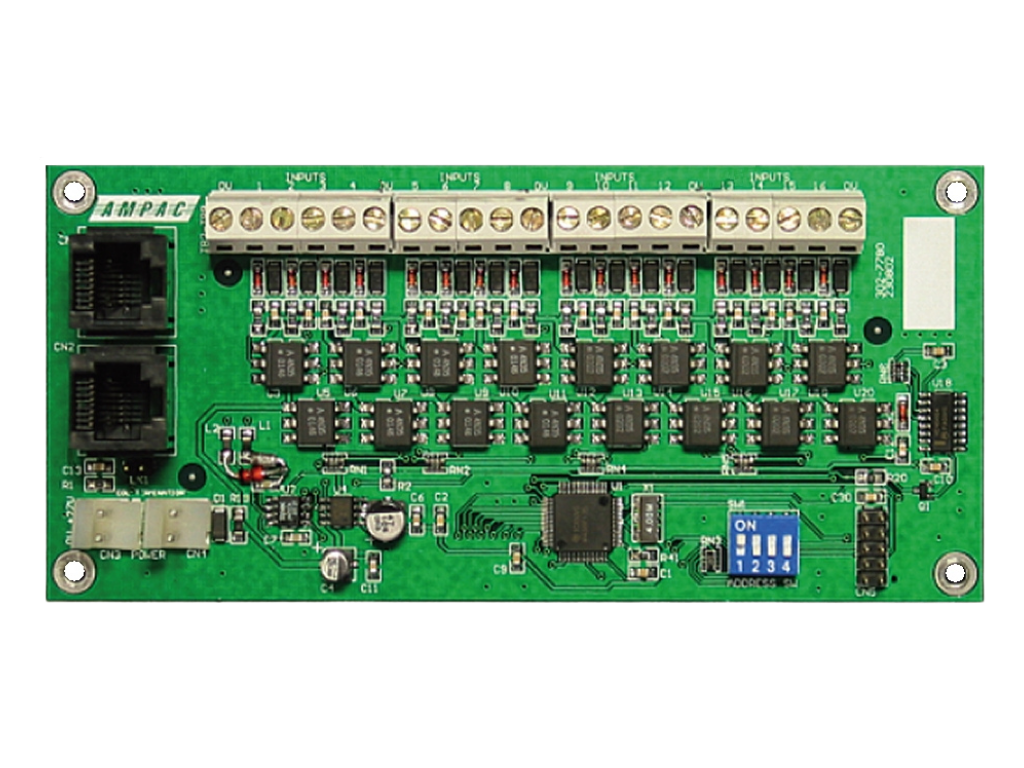 The 16 Way Input Board provides additional programmable inputs to enhance the capabilities of Ampac's Fire Alarm Control Panels. 
These boards are typically used in applications that require more than the standard Fire Alarm Control Panel inputs for plant control equipment monitoring. 
The 16 Way Input Board is designed to be installed internally within the Fire Alarm Control Panel.
Provide 16 Volt Free Switched Inputs.
All Inputs are optically isolated.
Full function and cause and effect programming.
| | |
| --- | --- |
| Voltage | 24 VDC |
| Quiescent Current | 2.6 mA |
| Max Current | 45 mA |
| Operating Temperature | -5°C to +55°C (no icing) |
| Relative Humidity | 0 to 95% (non condensing) |
| Weight | 120 grams |