FireFinder PLUS Addressable Fire Alarm Control Panel AS7240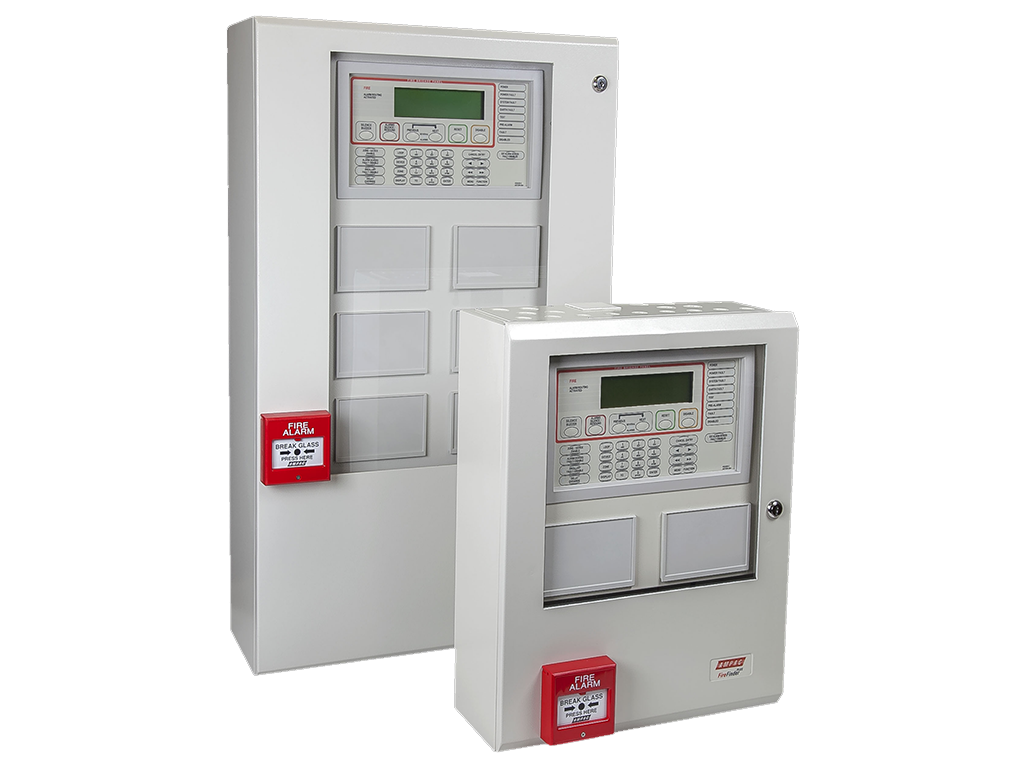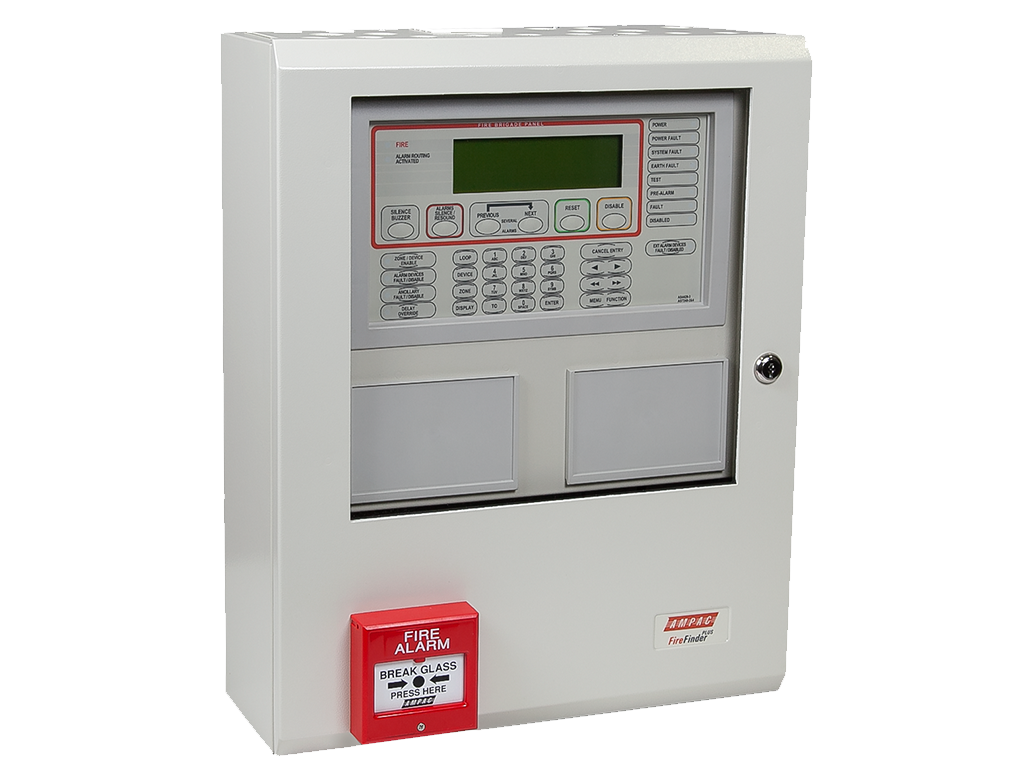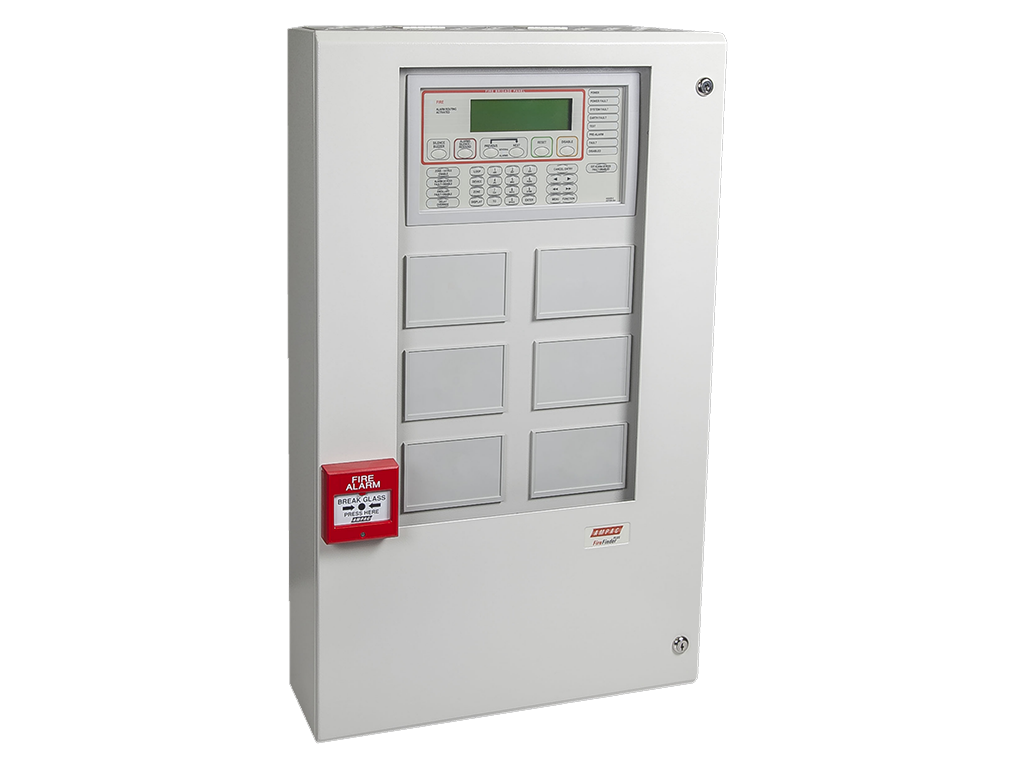 FireFinder PLUS is an Intelligent Analogue Addressable Fire Alarm Control Panel that is available in 1 to 8 loop panel options. 
The FireFinder PLUS Fire Alarm Control Panel is suitable for small to large-sized fire detection systems and is compatible with XP95 and Discovery Detectors.
Powerful and flexible programming is achieved via Ampac's configuration tool ConfigManager PLUS which includes many pre-engineered programming functions.  Simple system programming is easily achieved via the front panel.
FireFinder PLUS is also configurable as a peer-to-peer network with up to 99 panels/nodes with a maximum of 250 Loops.
Fully expandable 1 to 8 Loop Fire Alarm Control Panel.
Large Graphical Display.
500mA Loop Current.
4 Programmable Monitored Inputs.
4 Programmable Monitored Sounder Outputs.
5 Programmable Relays.
2 Auxilary Power Outputs.
Networkable.
Supports High-Level Graphical Interface.
Supports a large range of panel add-ons.
Rack mount options available. 
Check out where FireFinder PLUS has been successfully installed: Completed Projects | Ampac
Approvals: AS 7240-2, AS 7240-4 & AS 4428-3:2010

Number of Detection Loops
1-8 Fully Expandable
Detection Protocol
Apollo XP95 and Discovery
Devices per Loop
126
Number of Zones
1999 Programmable Zones
Outputs (Programmable)
4 x 24VDC @ 1A Max, 10K EOL
Relay Outputs (Programmable)
5 x Voltage Free- 24VDC@1A
Power Supply
5A, 14A  or 22A
Dimensions
SP1X
H 500mm x W 405mm x D 150mm
SP8X
H 845mm x W 518.5mm x D 173mm
SP16X
H 1200mm x W 625mm x D 240mm
SP1X Battery Cabinet
H 300mm x W 405mm x D 150mm
SP8X Battery Cabinet
H 420mm x W 518.5mm x D 173mm
IP Rating
IP 30 (Indoor Use Only)
Panels
8651-0110
FireFinder Plus 1 Loop 5A SP1X
8651-0113
FireFinder Plus 1 Loop 5A SP8X
8651-0116
FireFinder Plus 1 Loop 14A SP16
8651-0117
FireFinder Plus 1 Loop 14A 10U
8651-0118
FireFinder Plus 1 Loop 14A 16U
8651-0119
FireFinder Plus 1 Loop 22A 29U
Panel Extras
4210-0042
SP1X Cabinet Flush Surround
4210-0044
SP8X Cabinet Flush Surround
4210-0040
SP1X Battery Cabinet
4210-0041
SP8X Battery Cabinet