Dual VXB-VC Ceiling VAD Beacon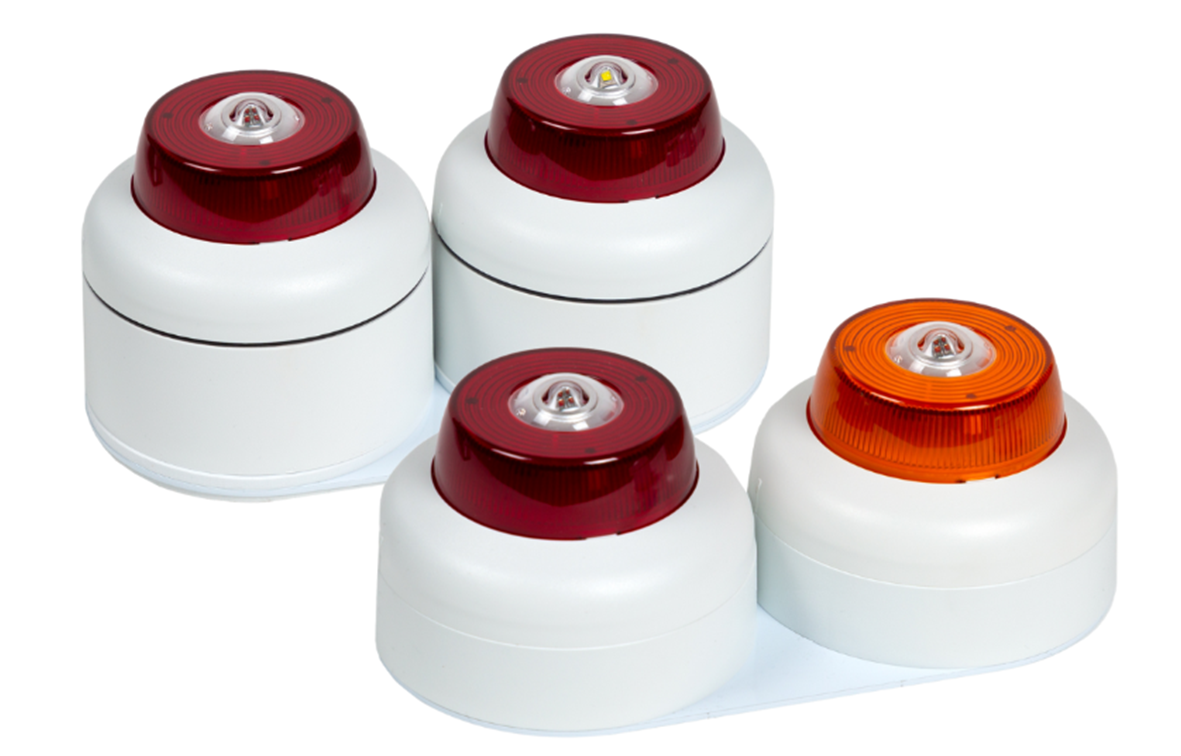 Designed for specialist applications where two discrete emergency warning signals are required by use of Visual Alarm Devices (VADs) to enhance the operation of an EWIS system.
Flash colour. The shallow body unit offers rear cable entry and is ideal for aesthetically pleasing indoor environments. The deep body unit provides both rear and surface cable entry points and is IP rated for outdoor use.
The Dual VADs comprising white and red flash are approved to AS7240.23 at 1 Hz flash rate to provide a coverage range of C-3-8 (white) and C-3-7 (red). A non approved 0.5Hz flash rate with C-3-4 coverage range is switch selectable.
The Dual VADs can also be provided with a red and amber flash for applications requiring an alternative colour flash.
Modern Design
Two Wire Input
1Hz & 0.5Hz Flash Rate
Low Power Consumption
Base Locking Mechanism
All Round Visibility
Low Profile Mounting Base
Waterproof Variant
Voltage
18 to 30Vdc
Current consumption at
(24 Vdc) 
25mA (7m & 8m flash rate)
15mA (4m flash rate)
Flash Rate
c.1 Hz and 0.5Hz
Beacon coverage
C-3-8 white flash
C-3-7 red flash
C-3-7 amber flash
C-3-4 white, red & amber flash
Temperature range (°C)
-20°C to + 70°C
Monitoring
Reverse polarity
Protection rating (AS7240-3) (BS EN60629)
IP21C (shallow) IP33C (deep)
IP65C (deep body)
Dimensions
188mm L x 94mm W x 62mm H (shallow)
188mm L x 94mm W x 80mm D (deep)
Boxed weight (kg)
0.70 (shallow) 0.80 (deep)
Body colour
White
Flash colour
Red & White or Red & Amber
Sounder type
Type A
Approval
AS7240-23:2014 (red & white flash)
| | |
| --- | --- |
| 4107-1131 | Dual VXB-VC Shallow White Body, Red Lens, Red & White Flash |
| 4107-1132 | Dual VXB-VC Deep White Body, Red Lens, Red & White Flash |
| 4107-1133 | Dual VXB-VC Shallow White Body, Red & Amber Lens, Red & Amber Flash |
| 4107-1134 | Dual VXB-VC Deep White Body, Red & Amber Lens, Red & Amber Flash |