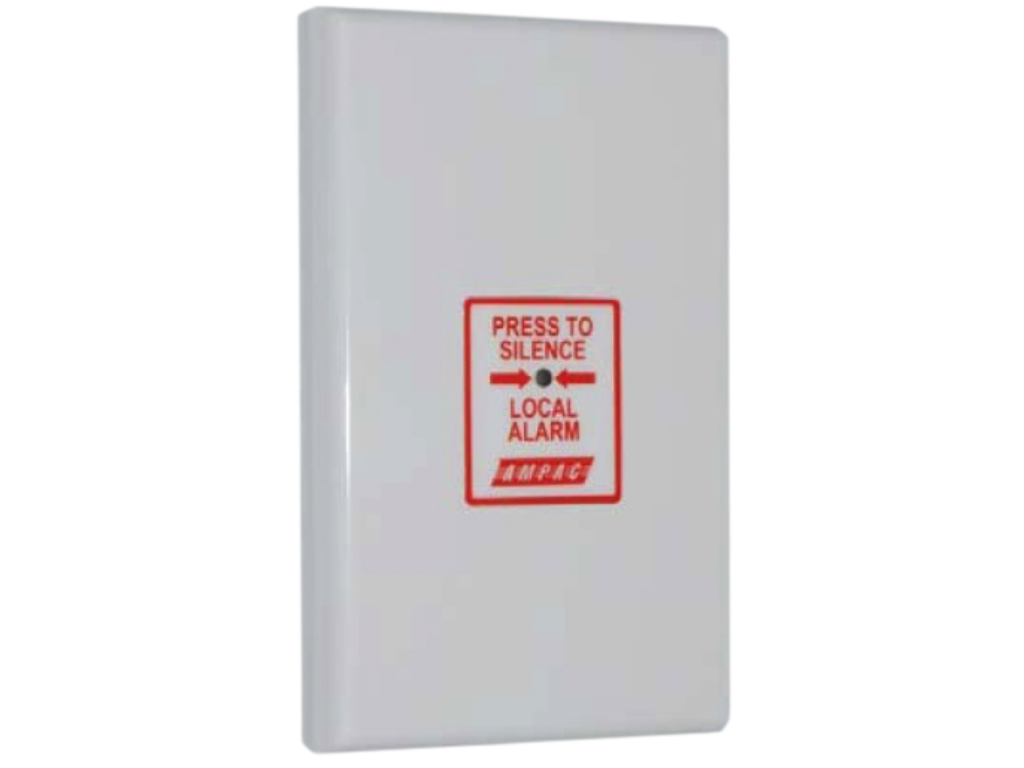 The Apartment Module (AM) is a loop-powered addressable device that helps reduce the costly consequences of an unwanted alarm.
An occupant is able to silence a local audible warning, activated by a local smoke detector, and allowing a preset time to investigate the cause of the alarm. Local smoke detectors can be connected directly to the AM (conventional) or connected to the addressable loop (addressable) and assigned to the AM.
Loop Powered Addressable Device.
Built-in short circuit isolation.
Hush facility.
Conventional zone input with heat/smoke detector sensing.
100V Line Output with EOL monitoring.
Event logging of AM sequence at the panel.
Allows a group of detectors to be assigned to a nominated AM.
Aesthetically pleasing single gang wall plate – vertical or horizontal.
Onboard visual indication for Polling, Fire, and Fault status.
Remote 'Hush' button input terminals available.
| | |
| --- | --- |
| Operating Voltage | 21 to 28 VDC (loop powered) |
| Quiescent Current | 4.9mA with 6k2Ω EOL / 1.9mA with 10µF EOL |
| Alarm Current | 4.2mA + Zone alarm current of 14.5mA |
| Zone Circuit | 10 detectors (max) with 6k2Ω EOL (detector current < 1.2mA) or 20 detectors (max) with 10µF EOL (detector current < 2.4mA) |
| Zone EOL | 6k2Ω, 100µF |
| Speaker Circuit | 100Volt line, 6 W max, 47k EOL |
| Address Setting | 1 to 126 |
| Dimension | Single Gang PDL Plate |
| Material | High Impact ABS (white) |
| Weight | 45 grams |
| | |
| --- | --- |
| 226-0003 | Apartment Module (Vertical) |
| 226-0005 | Apartment Module (Horizontal) NB: By Special Order |