Marine Mini Switch Monitor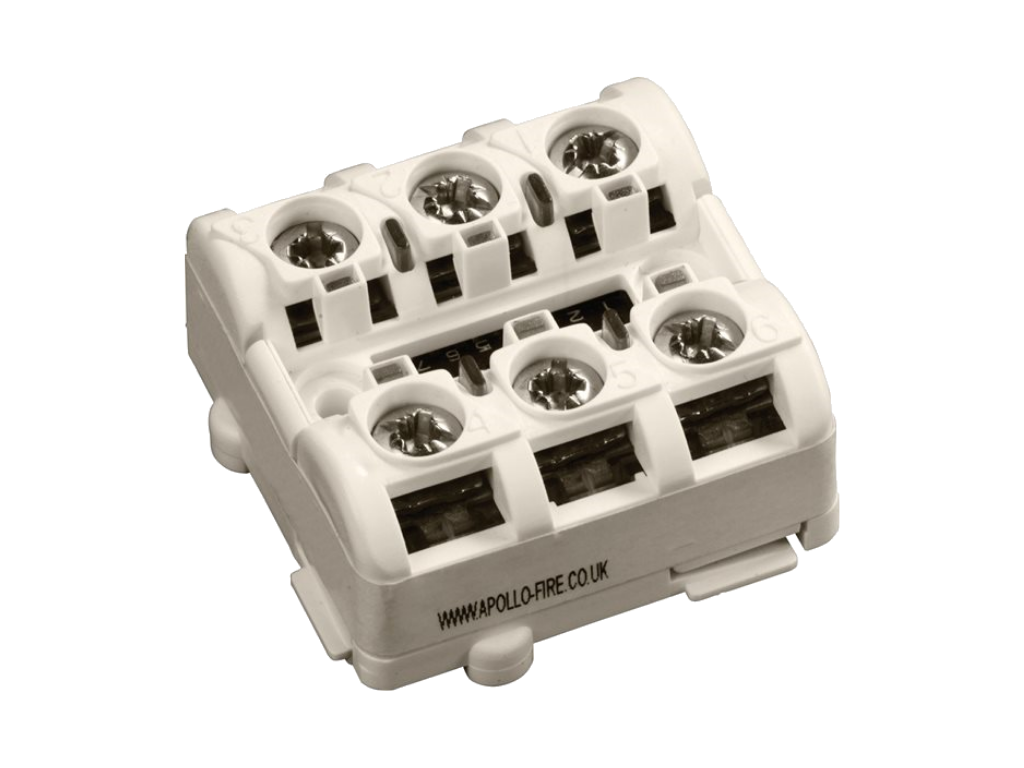 The Marine Mini Switch Monitor is a miniature interface with entirely new housing. The unit is designed to fit into equipment with limited space or mounted within an enclosure such as a manual call point. The interface can also be fitted onto a standard 35mm DIN-Rail using a twist clock motion. The unit is designed to monitor the state of one of more singlepole, volt-free contacts and reports the contact status to Apollo compatible control panels.
The Marine Mini Switch Monitor features a (20i) short-circuit isolator as standard and can be used as an interrupt or non-interrupt device. The interrupt feature means the unit can be used where a priority response is required, in particular for monitoring an individual or a zone conventional manual call point.
Certification: ESC, MED, ABS, LR, VNIIPO & ESC
Voltage
17 - 28 VDC
Maximum Current Consumption, at 28 V
Switch-On Surge
800 µA
Quiescent
200 µA
LED On
+ 3.4 mA
Remote LED Illuminated
+ 2.8 mA
Yellow Fault LED Illuminated
+2.8 mA
Relative Humidity
0 to 95% (no condensation)
Size
39mm W x 39mm H x 20mm D
Weight
30 grams
Please Note: All data is supplied subject to change without notice. Specifications are typical at 24V, 23°C and 50% RH unless otherwise stated.
| | |
| --- | --- |
| 55000-775MAR | Marine Mini Switch Monitor |