EV3000 Emergency Warning & Intercom System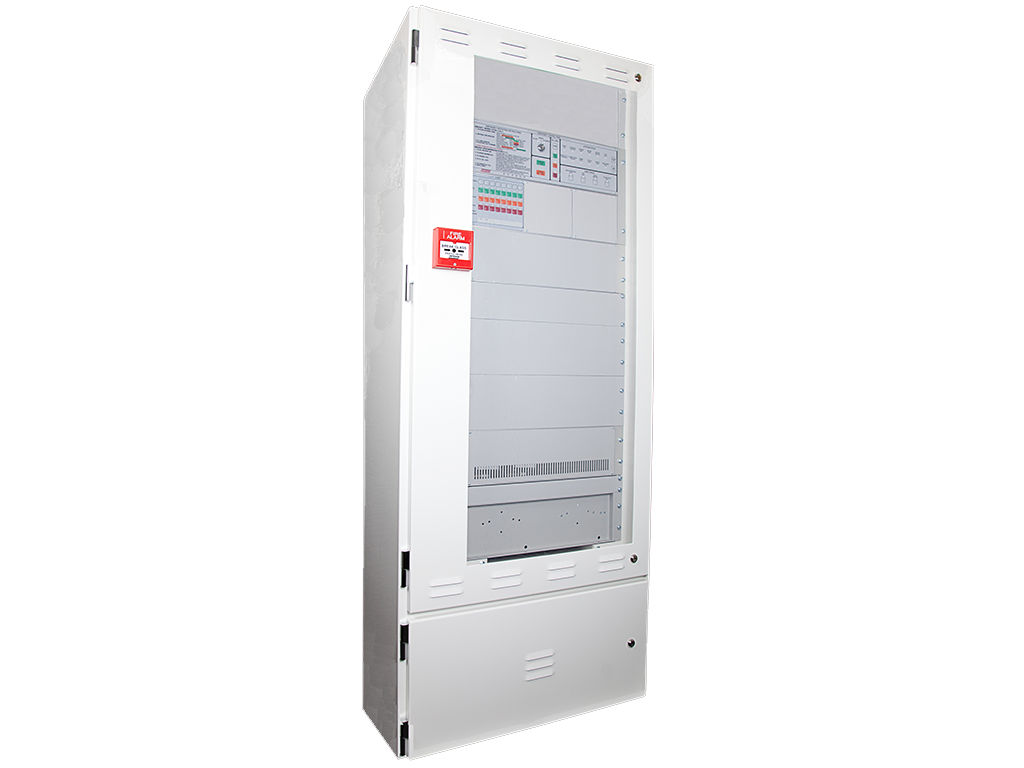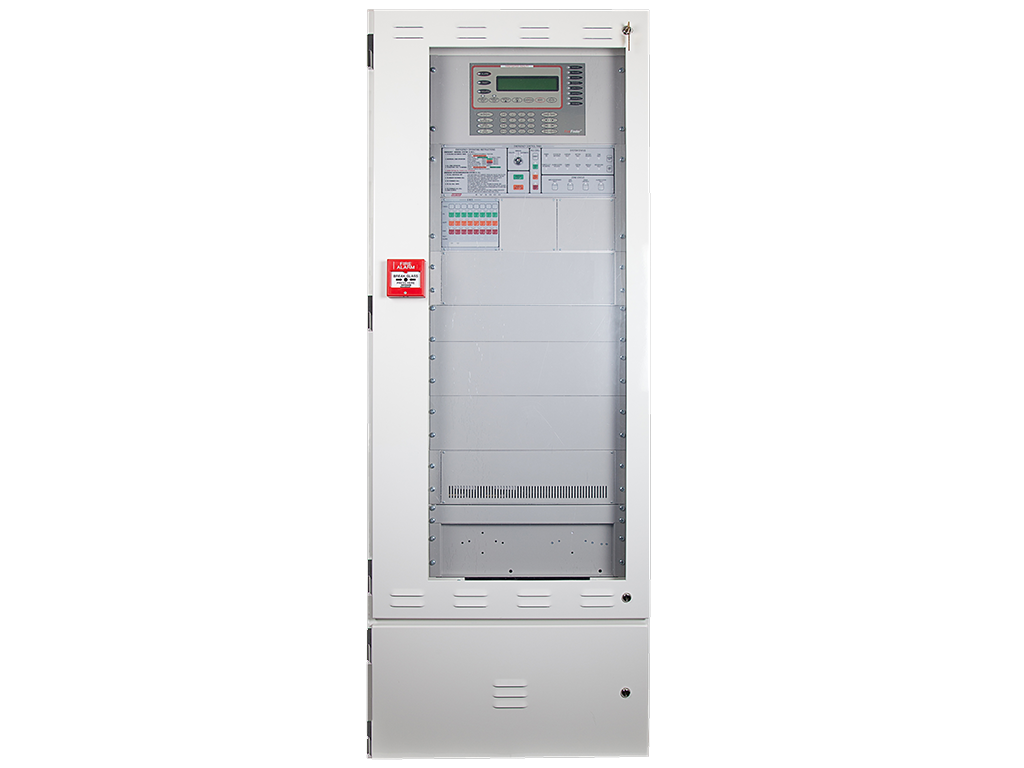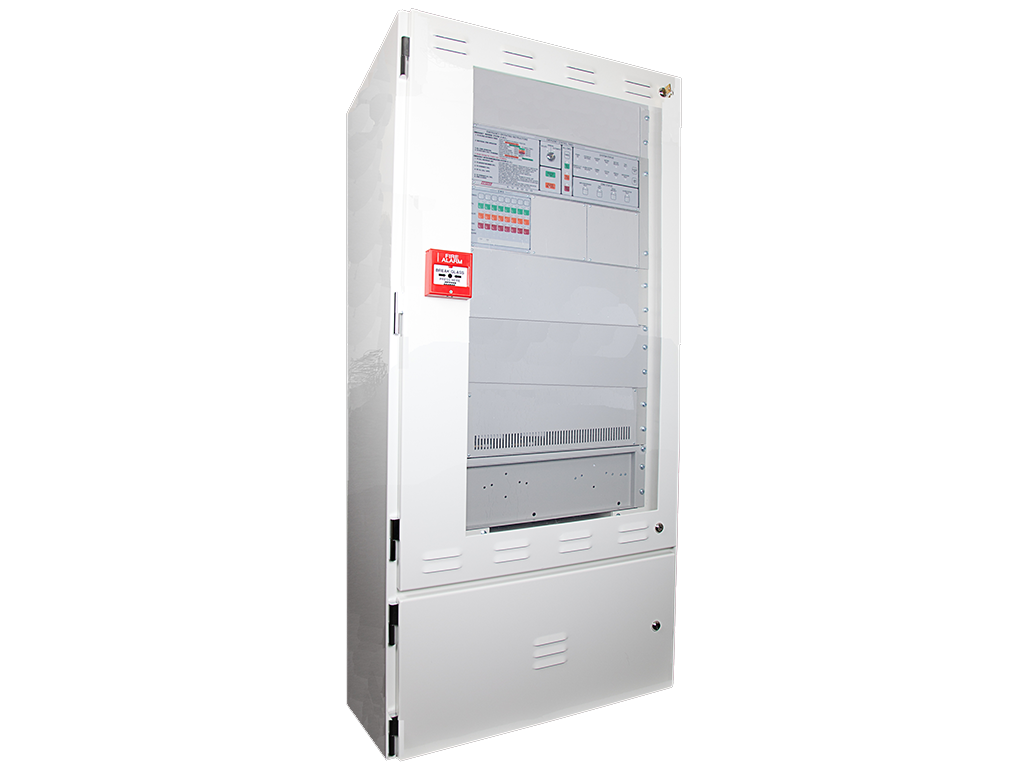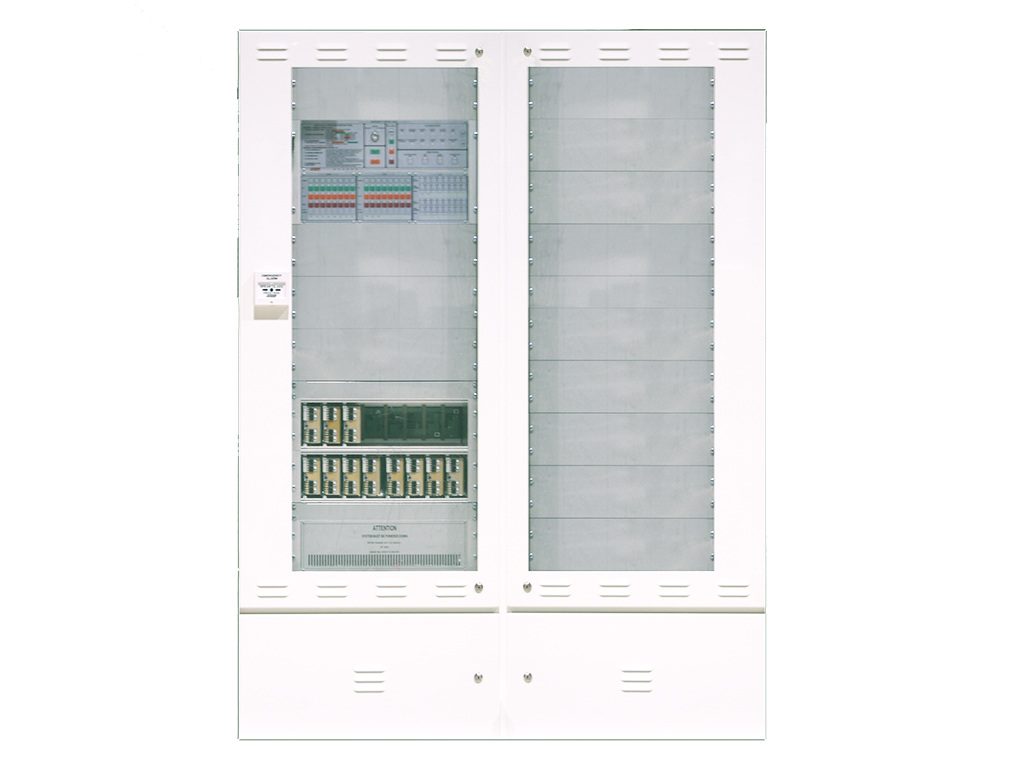 The Ampac EV3000 Occupant Warning and Intercom System is designed for the purpose of enabling the orderly evacuation of occupants, from a building or structure, in the event of an emergency.
The system comprises of two (2) sub-systems. The first being the Emergency Warning System (EWS) and the other, the Emergency Intercom System (EIS). While the Warning and Intercom System has separate controls, they coexist in a panel that is logically presented and aesthetically pleasing.
The Emergency Warning System makes use of speakers strategically placed around the site, to broadcast ALERT, and/or EVACUATION signals or public address announcements. The Emergency Warning System may be automatically initiated or manually operated. When not used in an emergency situation, the EV3000 can broadcast background music and/or general paging announcements.
The Emergency Intercom System provides communication between the Emergency Control Panel (ECP) and Warden Intercom Phones (WIP) that are strategically placed throughout the building.
For larger sites, multiple EV3000 control panels can be connected via a communication bus.
Network System.
Modular System Design.
Discrete Front Panel Controls.
40, 120, 240 & 480 Watts Amplifiers to suit your need.
Common or Individual Fire Alarm Inputs.
Common or Zoned Background Music Inputs.
Monitoring of Speaker Circuits.
Monitoring Visual Warning Device Circuits.
Monitoring of WIPs including EAID.
Automatic Volume Control incorporating Ambient Noise Sensing Microphone.
Fail SafeColume Override Output.
Stand-by Signal Generator.
Stand-by Microphone Amplifier.
Stand-by Amplifiers with Automatic Changeover in the event of a fault.
Digital Paging Console.
Approvals: AS 2220.1-1989

Power Supply
7.5, 13, 19.5 & 26A @ 24V dc
Communications
RS485 @ 9600bps
Emergency Warning System Zones
192 max
EIS Zones
384 max
Paging Console
8 max
ECPs
12 max
Dimensions
12U
900mm H x 700mm W x 375mm D
16U
1200mm H x 700mm W x 375mm D
29U
1800mm H x 700mm W x 375mm D
Approvals
SSL 0 AS2220.89
Signals
Compliant with AS1670.4:2004
| | |
| --- | --- |
| 105-0001 | EV3000 - 12U MECP |
| 105-0002 | EV3000 - 16U MECP |
| 105-0003 | EV3000 - 29U MECP |
| 105-0007 | EV3000 - 29U Double Cabinet MECP |
| 105-0004 | EV3000 - 10U SECP |
| 105-0005 | EV3000 - 12U SECP |
| 105-0006 | EV3000 - 16U SECP |
| 105-0009 | EV3000 - 29U SECP |