Ampac Single Input Output Device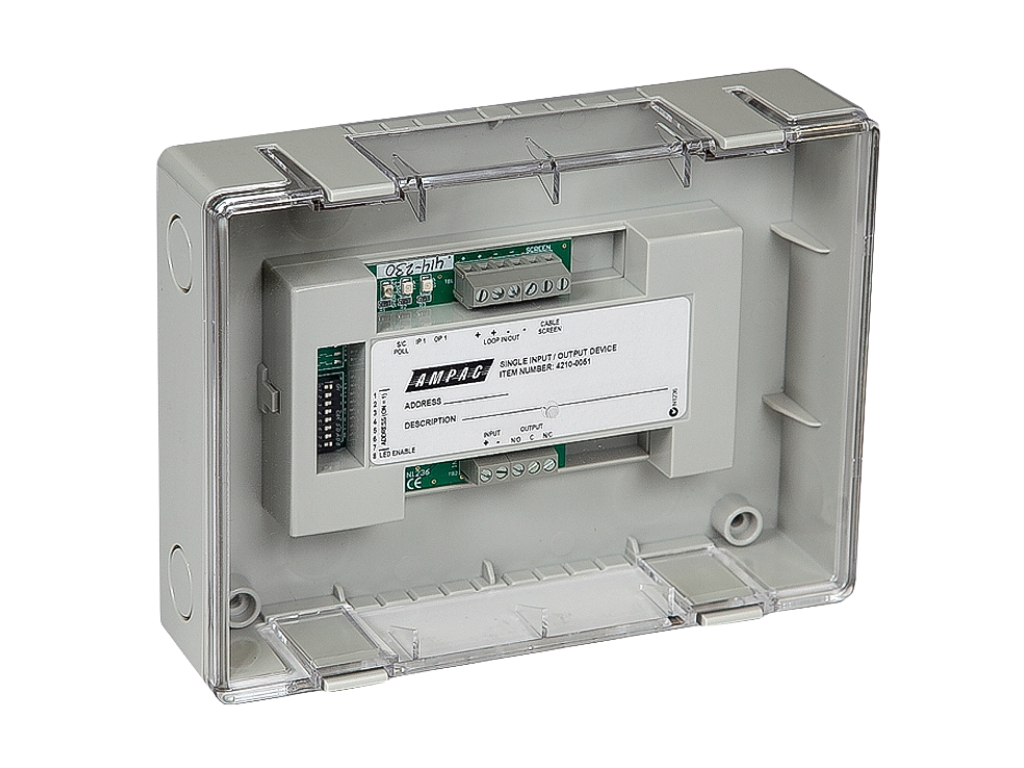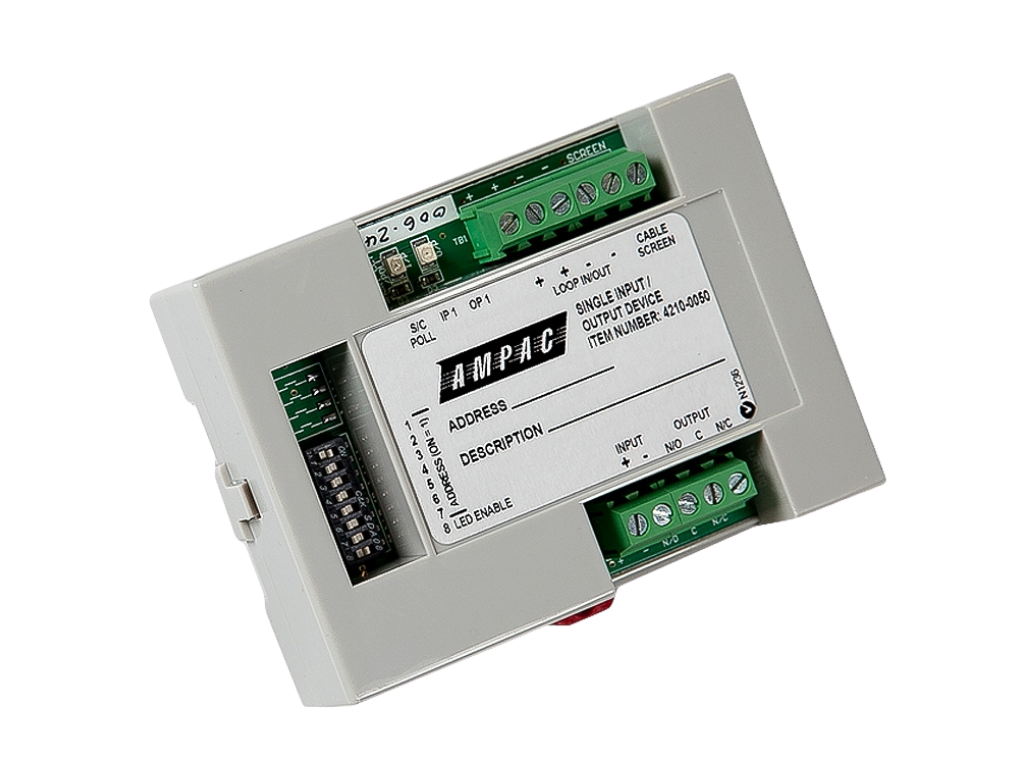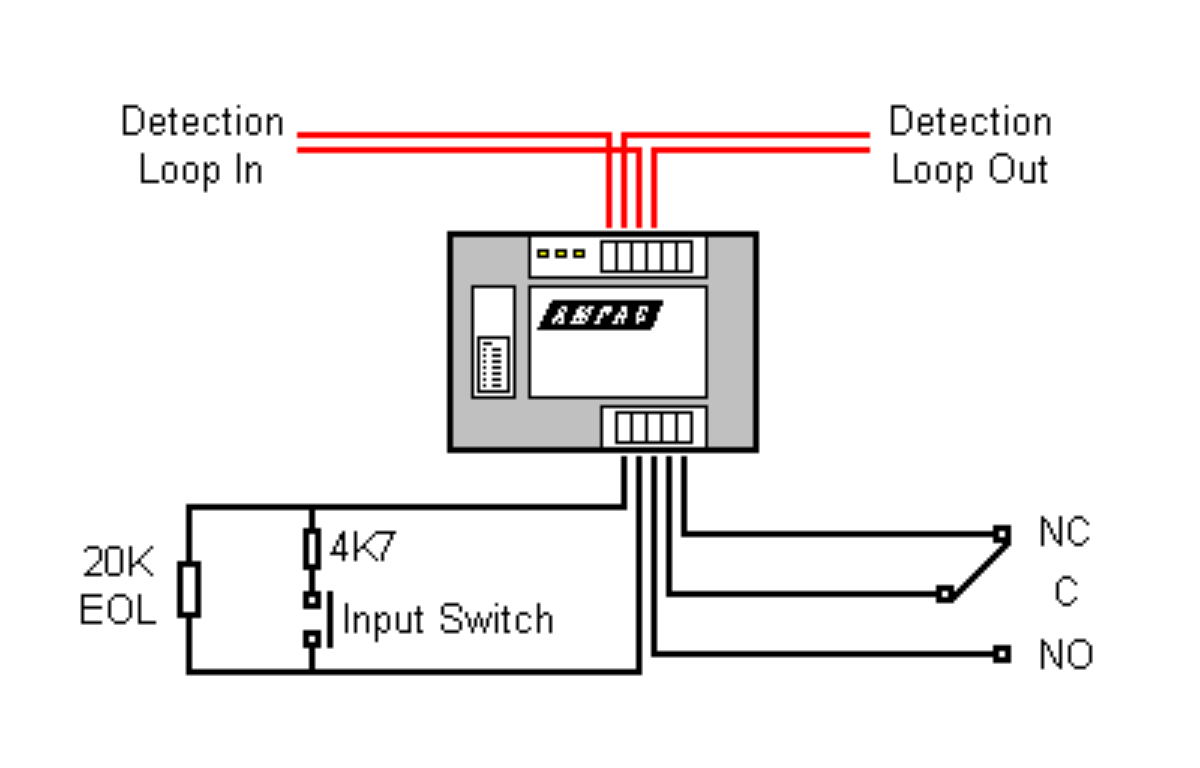 The Ampac Single Input-Output Device is designed to interface to a variety of plant control equipment such as door contacts, sprinkler flow switches, and fire fan control systems.
The Single Input-Output Device incorporates a single-pole, voltage-free change over relay contact output, and single monitored switch input. The input can be used to supervise one or more normally open contacts connected to a single pair of cables with monitoring provided for both open and short circuit fault conditions. The Input circuit is conditioned with de-bounce circuitry for enhanced noise rejection and is protected against high transient voltages.
The Ampac Single Input-Output Device is loop-powered and incorporates bi-directional isolation circuitry to provide protection against detection loop short circuits. Onboard LED status indication is provided for service and commissioning purposes, a feature that can be deactivated during normal operation to reduce the current draw on the system.
Two packaging options are available. The 'DIN Mount' version enables the device to be mounted onto a standard 35mm DIN rail or screwed direct to the back pan of a larger enclosure while the 'Enclosed' version allows the device to be surface mounted to a wall.
Loop Powered
Monitored Input
Change Over Relay Output
Compatible with XP95 & Discovery Protocol
Built In Short Circuit Isolator
Low Power Consumption
Diagnostic LED Indications
Surface Mount Enclosure
DIN Rail Mount Option
Operating Voltage
17 - 28 VDC
Max Current at 24V DC
LEDs Enabled
LEDs Disabled
Quiescent Current
1.84 mA
1.29 mA
Input On
2.68 mA
1.51 mA
Output On
2.53 mA
1.30 mA
Total (all on)
3.49 mA
1.58 mA
Output Contact Rating
 1A @ 30V AC or DC
Operating Temperature
 -20°C +70°C
Humidity
 0 to 95% Non-condensing
Dimensions - DIN Mount
H 75mm x W 110mm x 25mm
Dimensions - Enclosed
H 150mm x W 200mm x D 52mm
Material
Grey ABS
IP Rating
IP44 (Indoor Use)
| | |
| --- | --- |
| 4210-0050 | Single Input Output Device DIN Mount |
| 4210-0051 | Single Input Output Device Enclosed |