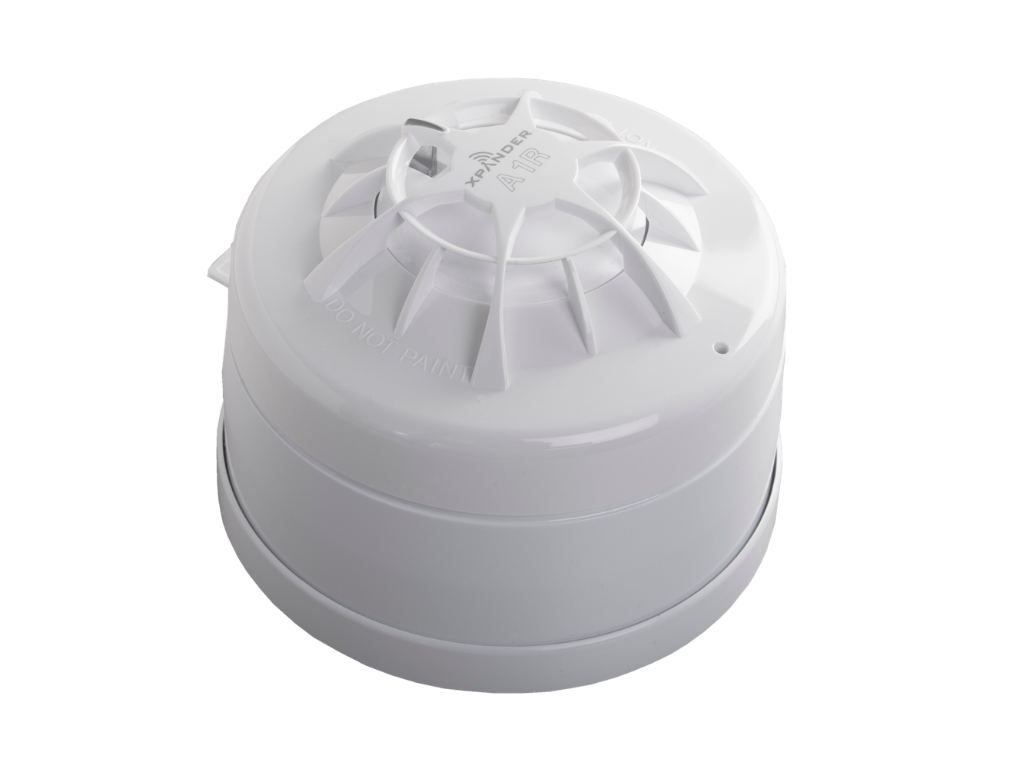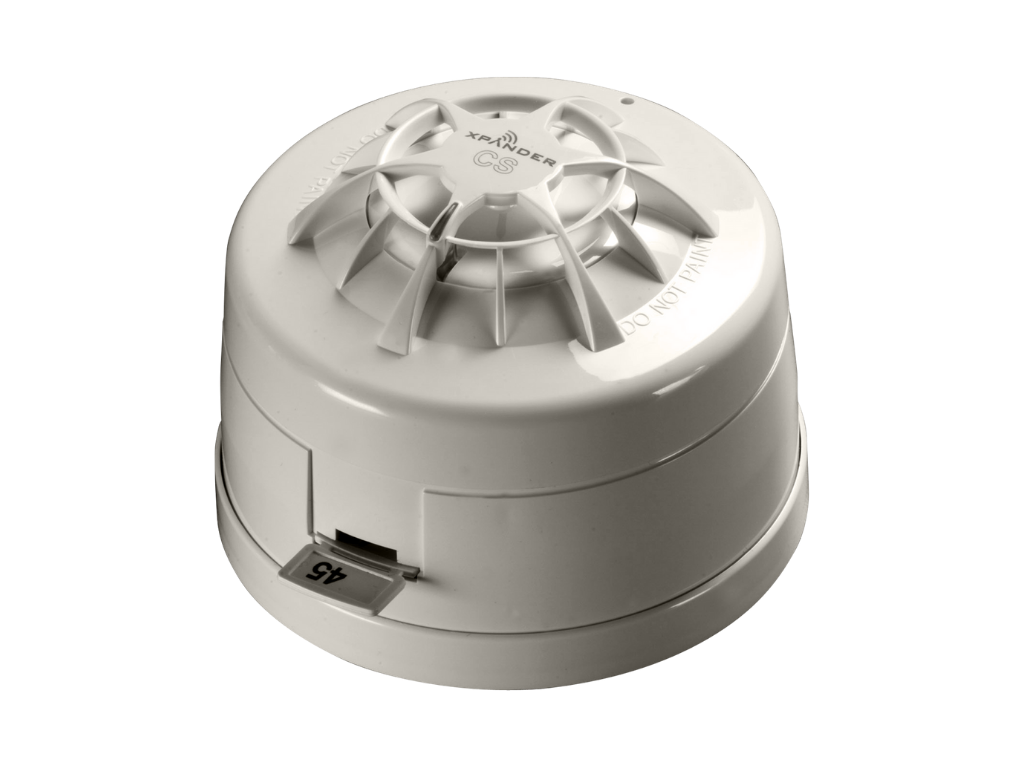 The Xpander Heat Detector range includes two types of heat detectors in order to suit a wide variety of operating conditions. The Xpander Static Heat Detector (CS) responds only when a fixed temperature has been reached, and the Xpander Rate-of-Rise Detector (A1R) has a fixed upper limit, but in addition, measures the rate of increase in temperature.
Can be used in applications where smoke detectors are unsuitable.
Ideal environments that are dirty or smokey under normal conditions.
Bi-directional (monitored) radio platform.
Easy to install.
Powered by two independent battery packs.
Five-year battery life using standard AA alkaline batteries.
Approvals: AS 7240.5-2004, AS ISO 7240.25:2015

| | |
| --- | --- |
| Voltage (regulated from radio base) | 3 V DC |
| Operating Temperature | -10°C to +50°C (no icing) |
| Relative Humidity | 0 to 95% (non condensing) |
| IP Rating | IP23D |
| Size (inc base) | D 105mm x H 80mm |
| Weight (inc base) | 400 grams |
| | |
| --- | --- |
| 4106-5301 | Rate-of-Rise (A1R) 57°C |
| 4106-5302 | Static (CS) 90°C |