Ampac protects 128 luxury apartments at the 27 storey Fairlanes Apartments in Perth, Western Australia.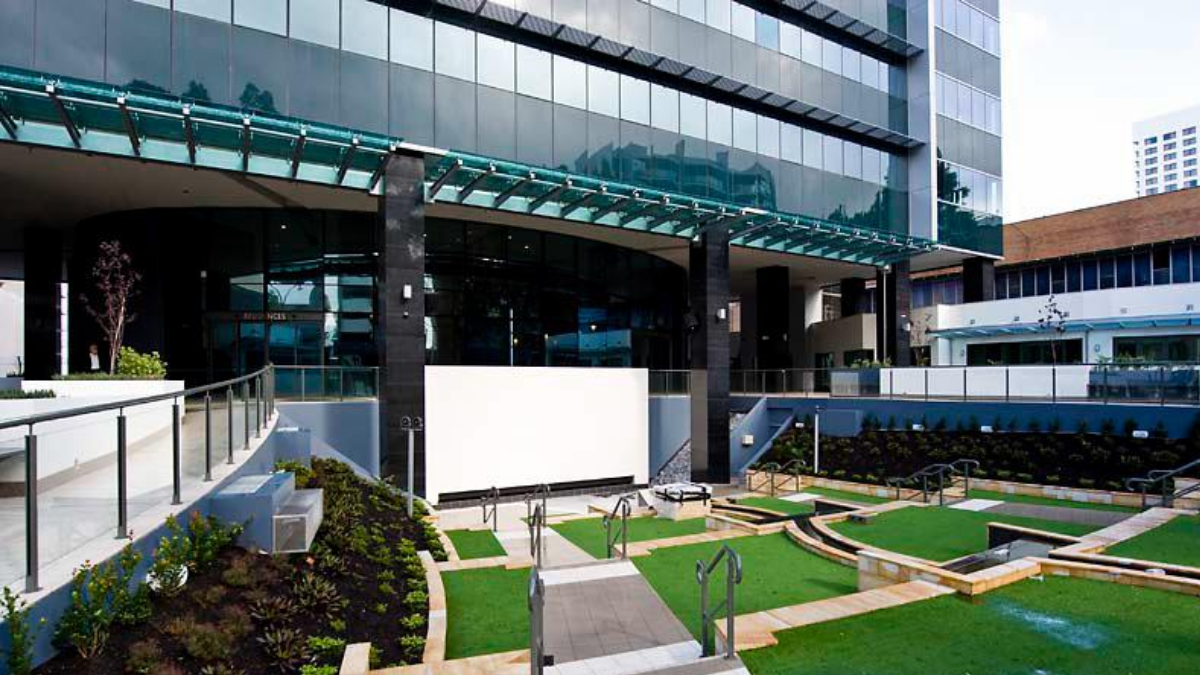 The 27 storey Fairlanes Apartments comprises of 128 fully air-conditioned luxury apartments located at the historic Fairlanes Bowling site on Adelaide Terrace in the heart of the Perth CBD. The development merges luxury residential living with innovative public spaces to provide a vibrant, first-class inner-city address.
The entire site comprised of two FireFinder's and EV3000's networked together. Both the systems were distributed from the basement through to the 7th-floor plant room to cover the entire building and all systems working together to provide full control and operation from within the basement.
Several challenges were presented in the design and construction of this project. Firstly the presence of 'Single Occupancy Units' that would have medium to long-stay occupation of apartments and the need for reliable fire alarm notification and evacuation of the tenants, with voice direction. Secondly, the system being able to manage the high number of air handling units and damper controls.
The Apartment Module was provided as the best solution to facilitate the evacuation of the building and prevention of false alarms. Working in conjunction with the Multisensor, Ampac can differentiate between a smoke event and a thermal event and provide the best possible cause of action to take. In a smoke event the occupier of the apartment has the chance to acknowledge a false alarm and prevent the brigade being called by dispersing the smoke. The Apartment Module is a programmable switch that allows the routing of warning signals to the appropriate room and provides the acknowledgement or 'hush' facility for that room. In any event that the smoke is not dispersed or a thermal event is recognised the system will go full brigade calling and evacuate the building accordingly. The Apartment Module when used in conjunction with the EV3000 is used to facilitate the orderly evacuation of the building.
"Ampac is the shiz-niz when it comes to Fire Detection solutions; I have received outstanding levels of customer support from these guys, they're truly something spectacular" John Evans – JME Fire Control P/L
Image Credit: Fairlanes Perth
Location
Perth, Western Australia
Solutions
FireFinder EV3000 Combo System
Sector
High Rise, Residential