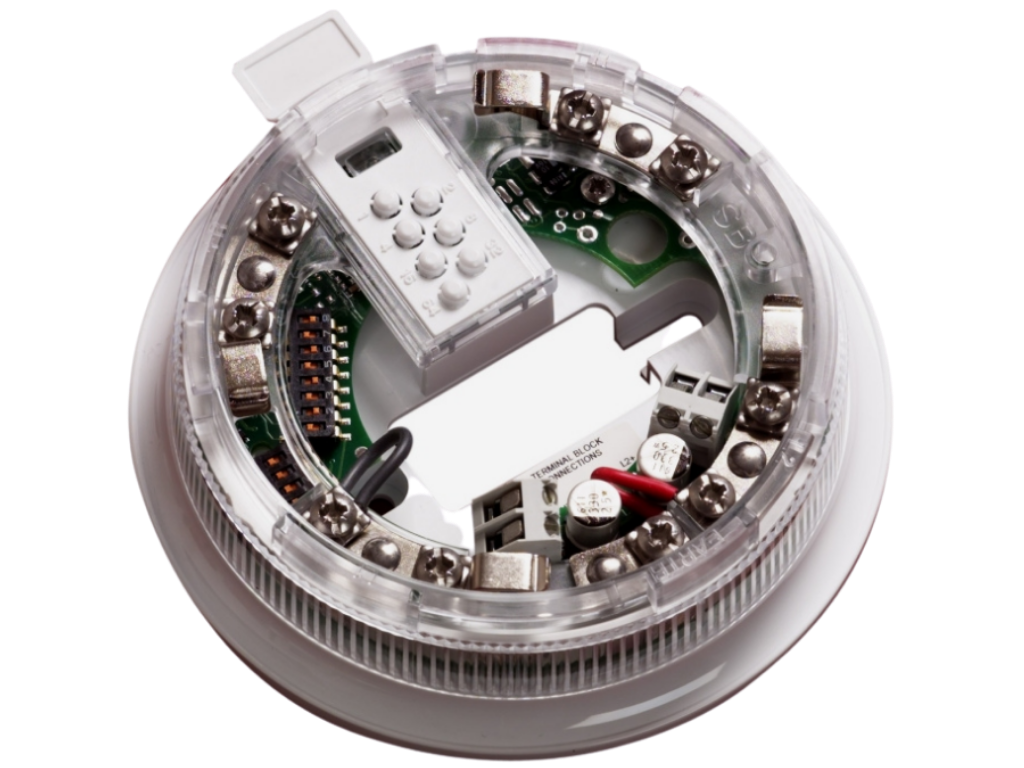 The Addressable Beacon Base is a loop-powered beacon combined with a standard Intelligent Mounting Base and it is used to signal a fire alarm in enclosed areas. The Addressable Beacon Base is lined powered and needs no external power supply.
Synchronisation of tones ensures that the integrity of the signal tones from different sounders do not merge into one signal that could be mistaken for a different signal tone. Group addressing provides a method of alerting an entire area or group of rooms without delay.
The beacon self-test is achieved by means of an LED monitoring circuit. If the LEDs do not draw current when the device has been switched on by the control panel a fault signal will be reported.
The Addressable Beacon Base can be used either with a detector fitted or with a cap for operation as a stand-alone alarm device.
Beacon flash rate as per AS 1670.4
Synchronisation of beacon flash
Individual and group addressing
Unique beacon self test
Enables DDA compliance
| | |
| --- | --- |
| Voltage (Polarity Sensitive) | 17 - 28V DC |
| Quiescent Current | 300µA at 24V DC |
| Max Current | 3.1mA at 24V DC |
| Operating Temperature | -20°C to +60°C (no icing) |
| Relative Humidity | 0 to 95% (non condensing) |
| IP Rating | IP21D (indoor use) |
| Size | Dia 115mm x H 31mm |
| Weight | 109 grams |
| | |
| --- | --- |
| 201-0120 | Beacon Base |
| 201-0114 | White Cap |