Conventional Network Board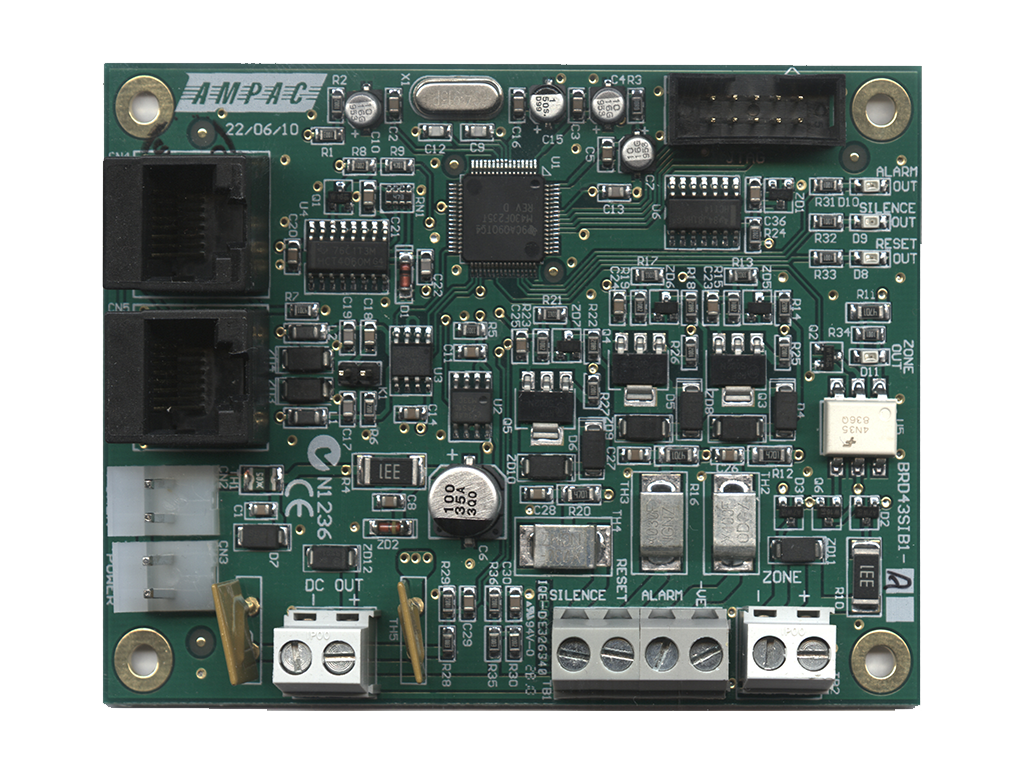 The Conventional Network Board provides a simple wired or interface between Ampac's Conventional FireFinder and LoopSense Fire Alarm Control Panels and existing Conventional Fire Systems.
The Conventional Network Board is connected to the internal RS485 Add-On bus of the Fire Alarm Control Panel. If there are multiple Fire Alarm Control Panels to network a Conventional Network Board is required for each panel. One panel must be configured as the master panel, and all others are sub-panels.
Allows Conventional Panels to be networked with Ampac Addressable Fire Alarm Control Panels.
Provides interfacing for Alarm, Reset, Silence, Zone Out, and DC Out.
Compatible with industry-standard wiring.
Four on Board status LEDs.
RS485 Add-On module compatible.
| | |
| --- | --- |
| Indicators | 4 x Red (Alarm, Silence, Reset Zone Out) |
| Voltage | 24Vdc |
| Quiescent Current | 9mA |
| DC Out | 1A current limited (requires separate power cable to be fitted) |
| Field Cable Size | 2.5mm² MAX |
| Comms In/Out | RS485 via RJ45 connector |
| Max No Per Panel | 1 |
| Operating Temperature |  -5°C to 55°C |
| Humidity | 0 to 95% (non condensing) |
| Dimensions | 98.75mm L x 72.5mm W |
| | |
| --- | --- |
| 4310-0083 | Conventional Network Board |