Manual Call Point Stopper Multi Kit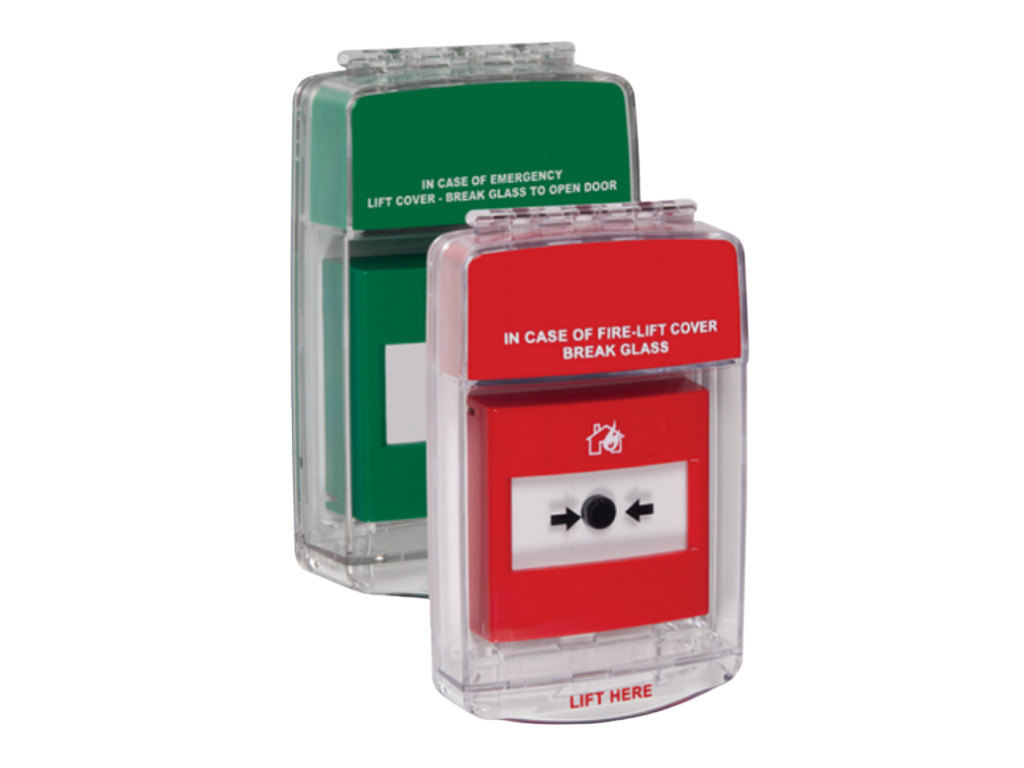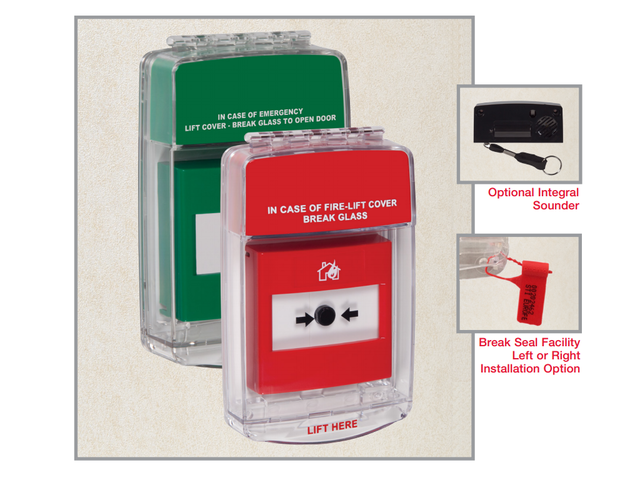 Protective covers help prevent malicious or accidental false fire alarms occurring without restricting legitimate operation of devices such as fire alarm break glass call points.  The sleek and unobtrusive design makes the cover ideal for schools, colleges, hospitals, nursing homes, hotels and all public buildings where there is a history or a threat of false fire alarms and malicious behaviour.
The MCP Stopper consists of a clear, tamper-proof, tough polycarbonate cover and frame that retrofits over the break glass call point. When lifted to gain access to the break glass, the optional battery powered integral sounder emits an ear-piercing 96 dB (at 1 metre). Immediate attention is drawn to the area and the prankster will either run or be caught.
A unique photo-luminescent material embedded in the frame of the product illuminates in the dark or dimly lit areas making it easier to locate. The MCP Stopper Multi Kit comes with one frame, 32mm Spacer, 2 coloured housing shells (red & green), 1 break seal and are available with or without sounder.
Protects against Vandalism
Reduces False Alarms
Easy Access
Protects against Accidental Damage
Protects MCPs & Electrical Switches
Ideal for Public Buildings Applications
| | |
| --- | --- |
| Housing Material | Polycarbonate |
| Operating Temperature | -40°C to 49°C |
| Sound Output (optional) | 96dB at 1m |
| Mounting Options | Flush & Surface |
| | |
| --- | --- |
| 4105-9001 | MCP Stopper Multi Kit |
| 4105-9002 | MCP Stopper Multi Kit with Sounder |
| 4105-9003 | 50mm Spacer |
| 4105-9004 | Break Seal Replacement (qty 10) |