Orbis Intrinsically Safe Conventional Heat Detector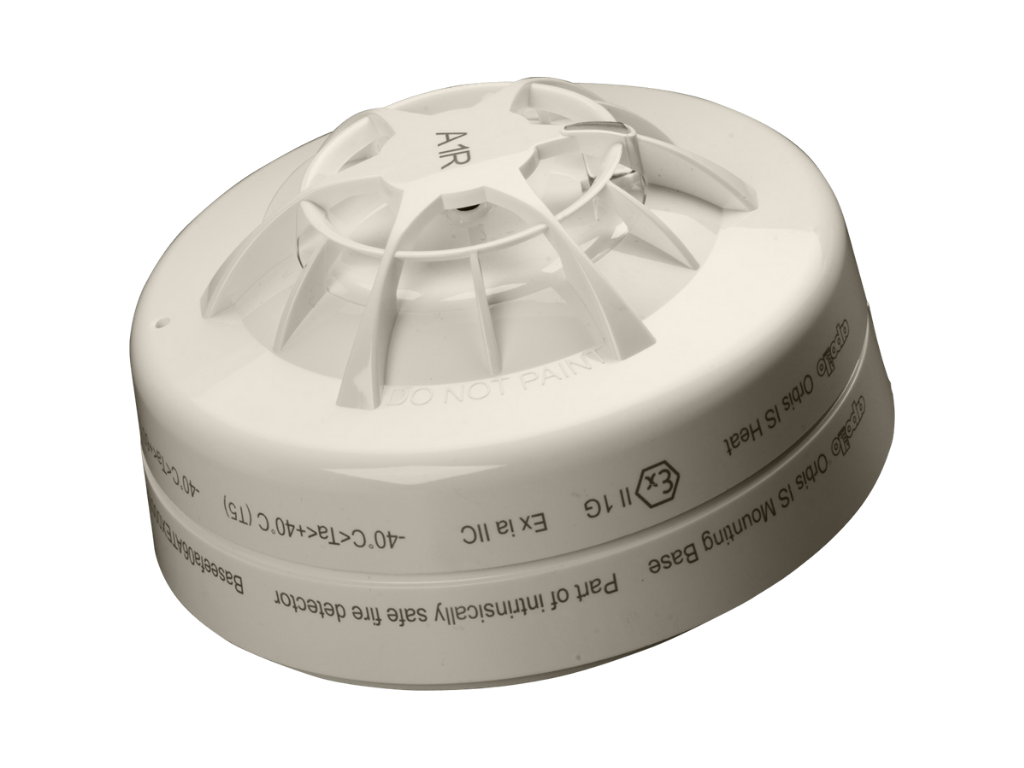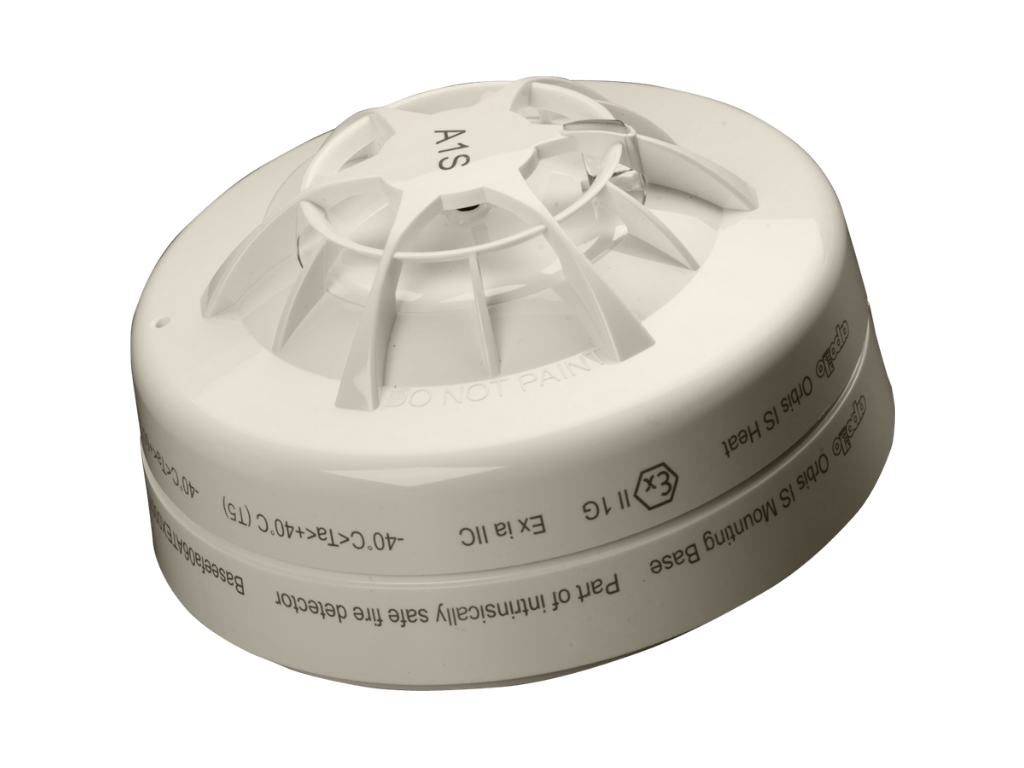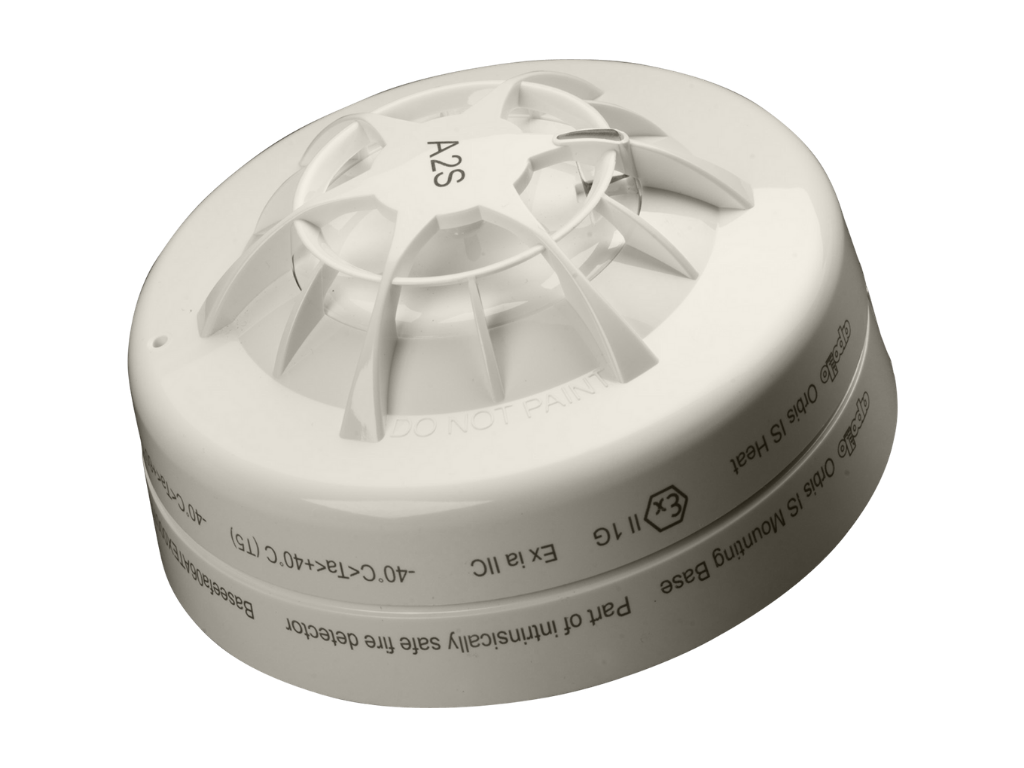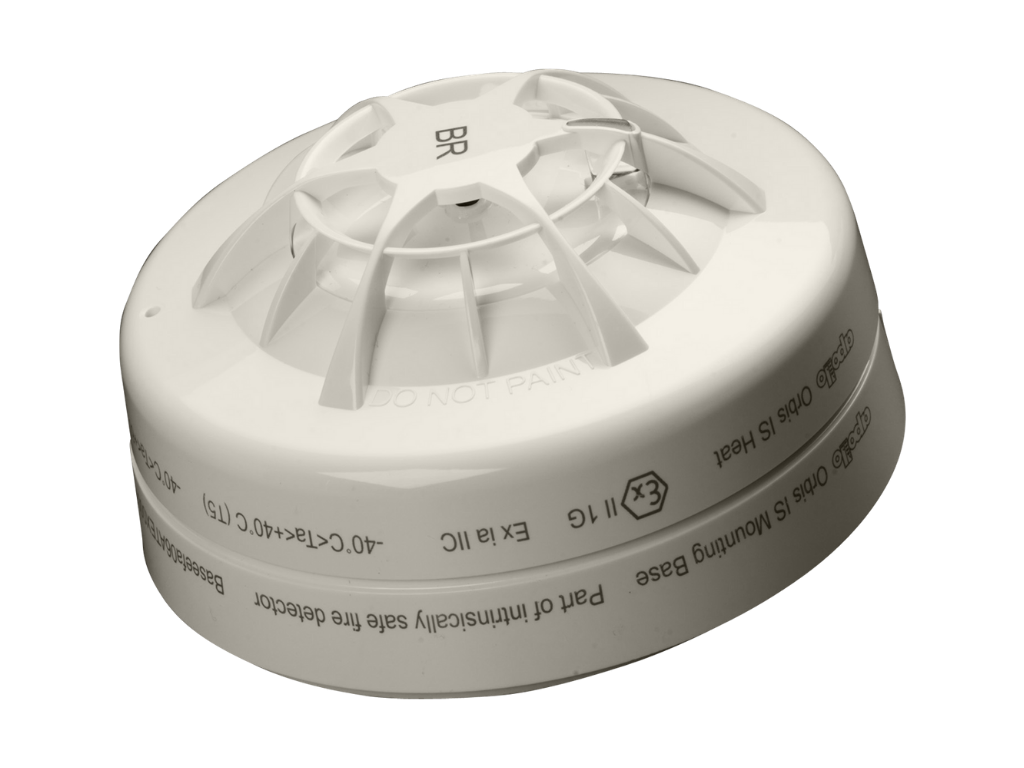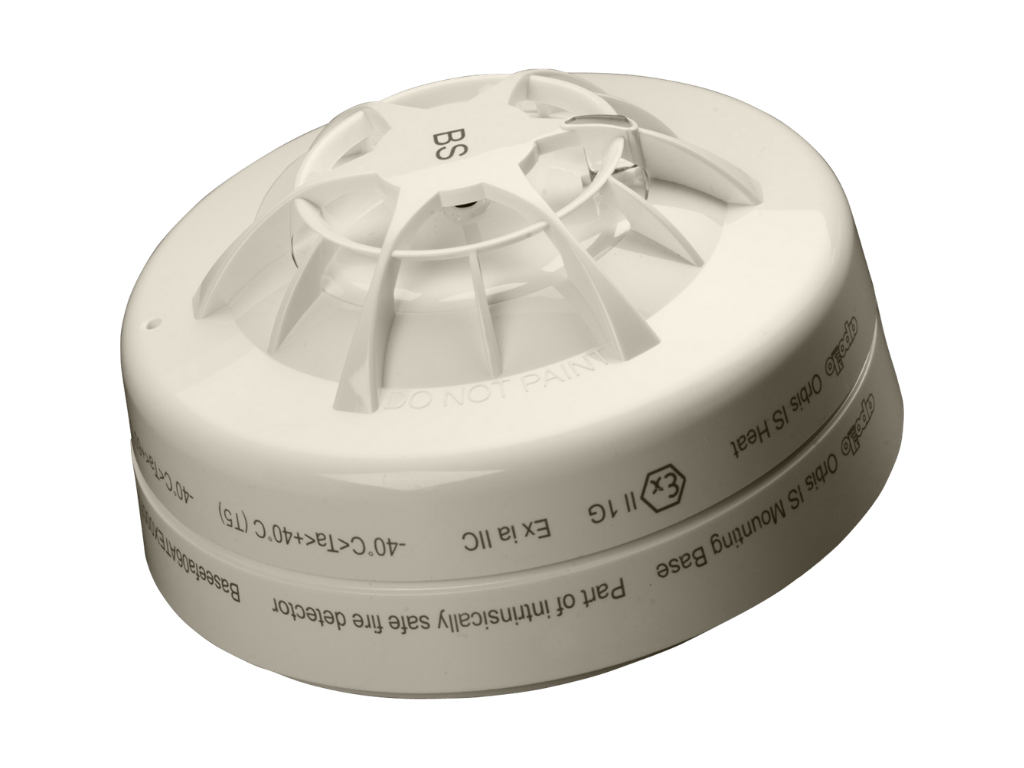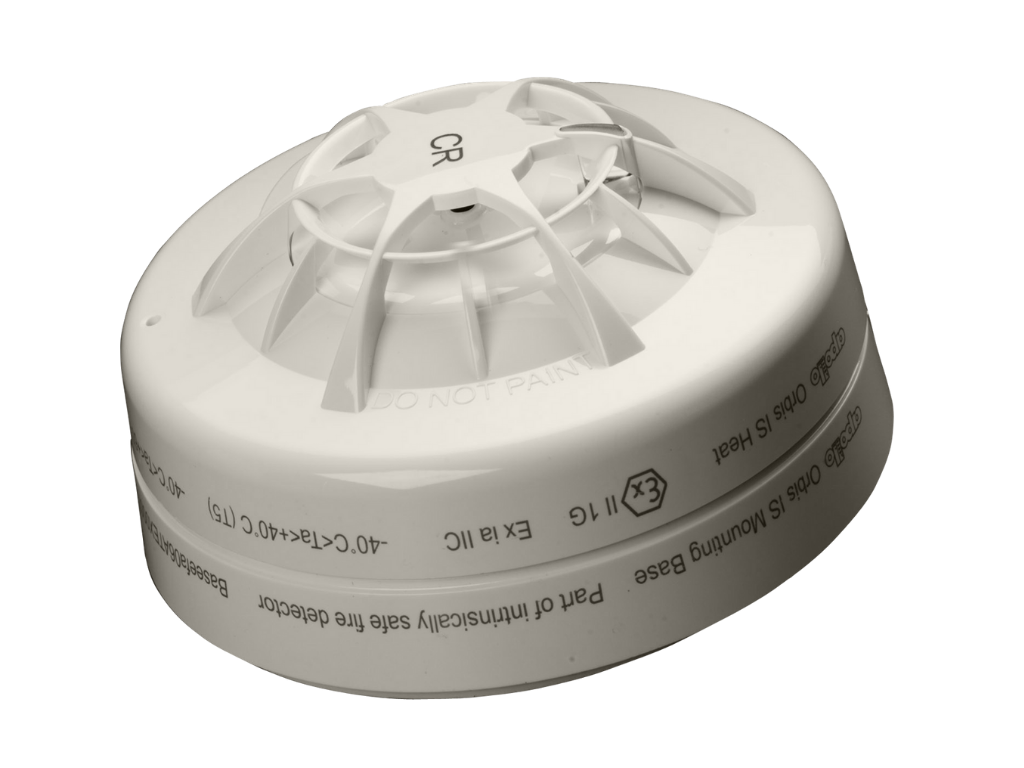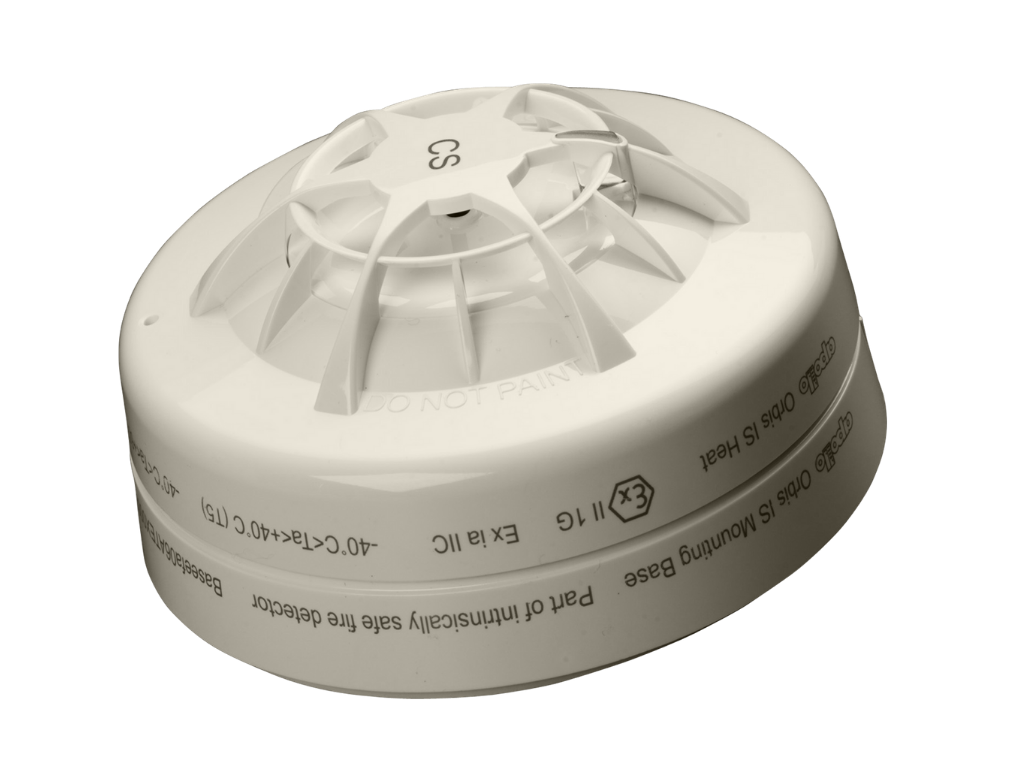 Orbis Intrinsically Safe Heat Detectors monitor temperatures by using a single thermistor network which provides a voltage output proportional to the external air temperature. Heat detectors are used in applications where smoke detectors are unsuitable.
The Orbis Intrinsically Safe Heat Detector range incorporates seven heat detectors classes to suit a wide variety of operating conditions. All heat detectors in the Orbis Intrinsically Safe range are tested as static or rate-of-rise detectors and are classified as A1R, A1S, A2S, BR, BS, CR, and CS.
Can be used for applications where smoke detectors are unsuitable.
Ideal in environments that are dirty or smokey under normal conditions.
Red flashing LED at StartUp confirms the device is operating.
SensAlert, yellow flashing LED, indicates faulty operation.
FasTest takes just four seconds to test and confirm detectors are functioning correctly.
Classification
II 1G Ex ia IIC –40°C<Ta<+40°C (T5) / –40°C<Ta<+60°C (T4)
BASEEFA Certificate Number
ATEX - Baseefa 06 ATEX 0007X
IECEx - IECEx BAS 06.0002X
Operating Voltage
14 to 28 VDC
Quiescent Current
80µA at 24 VDC
Operating Temperature

-40°C to +70°C (no icing)
Class T5: - 40°C to +40°C
Class T4: - 40°C to +60°C
Relative Humidity
0 to 98% (non condensing)
IP Rating
IP23D (indoor use)
Size (inc base)
100mm D x 50mm H
Weight (inc base)
70 grams
| | |
| --- | --- |
| 201-0134 | Orbis I.S. A1R Heat Detector- Rate of Rise |
| 201-0135 | Orbis I.S. A1S Heat Detector- Static |
| 201-0601 | Orbis I.S. A2S Heat Detector- Static |
| 201-0600 | Orbis I.S. BR Heat Detector- Rate of Rise |
| 201-0607 | Orbis I.S. BS Heat Detector- Static |
| 201-0602 | Orbis I.S. CR Heat Detector- Rate of Rise |
| 201-0603 | Orbis I.S. CS Heat Detector- Static |