Warden Intercom Phone 2 Wire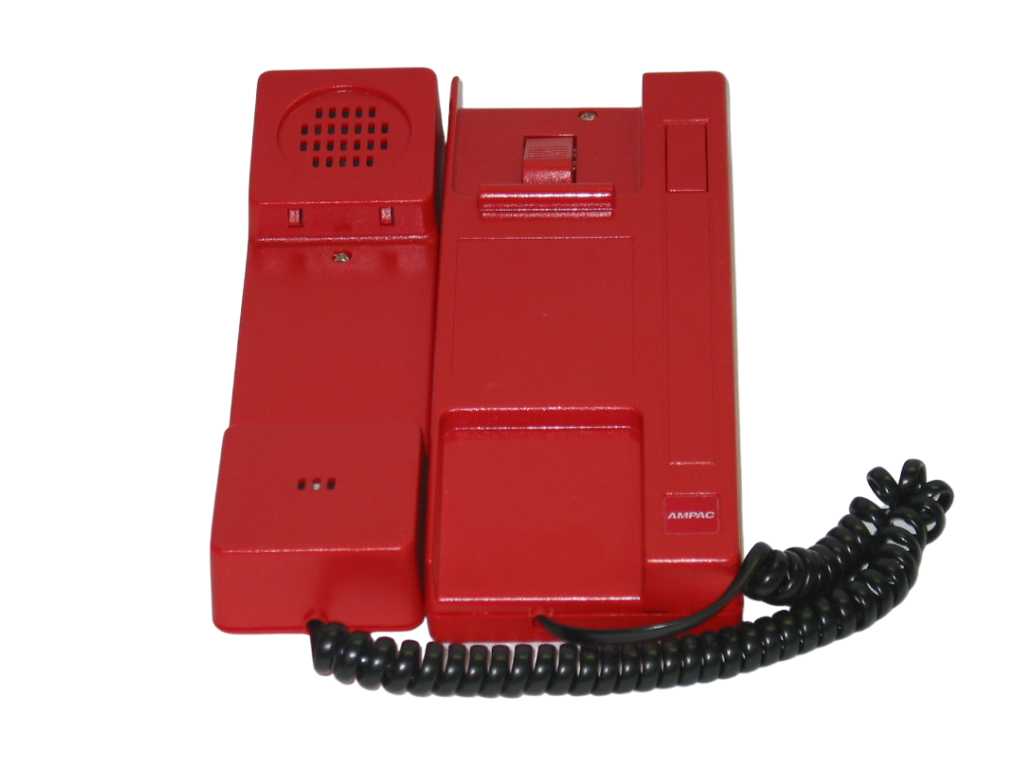 Warden Intercom Phones are strategically located within each fire area or zone and form an integral part of the Ampac EV3000 Emergency Warning and Intercommunication System.
2 Wire connection of the Emergency Alarm Initiating Device to the Warden Intercom Phone.
High-quality WIP audio.
Suitable for EV3000 models manufactured after July 2010.
Approvals: Complies with AS4428.4
| | |
| --- | --- |
| Operating Voltage | 27 VDC (line driven) |
| Line Voltage | On hook - 25 VDC max; Off hook - 14 VDC max |
| Current Draw | On hook - 5 mA max; Off hook - 35 mA max |
| Line Impedance | 360 ohm balanced |
| Line Level | 0 dB (± 3dB) |
| Cabling | 2 wire - 2.5mm² max. |
| Dimensions | 215mm H x 85mm W x 62mm D |
| Weight | 380 grams |
| | |
| --- | --- |
| 219-0015 | Warden Intercom Phone – 2 Wire (S0004) |
| 291-0054 | WIP Enclosure Metal Surface Mounted |