XP95 Intrinsically Safe Addressable Ionisation Detector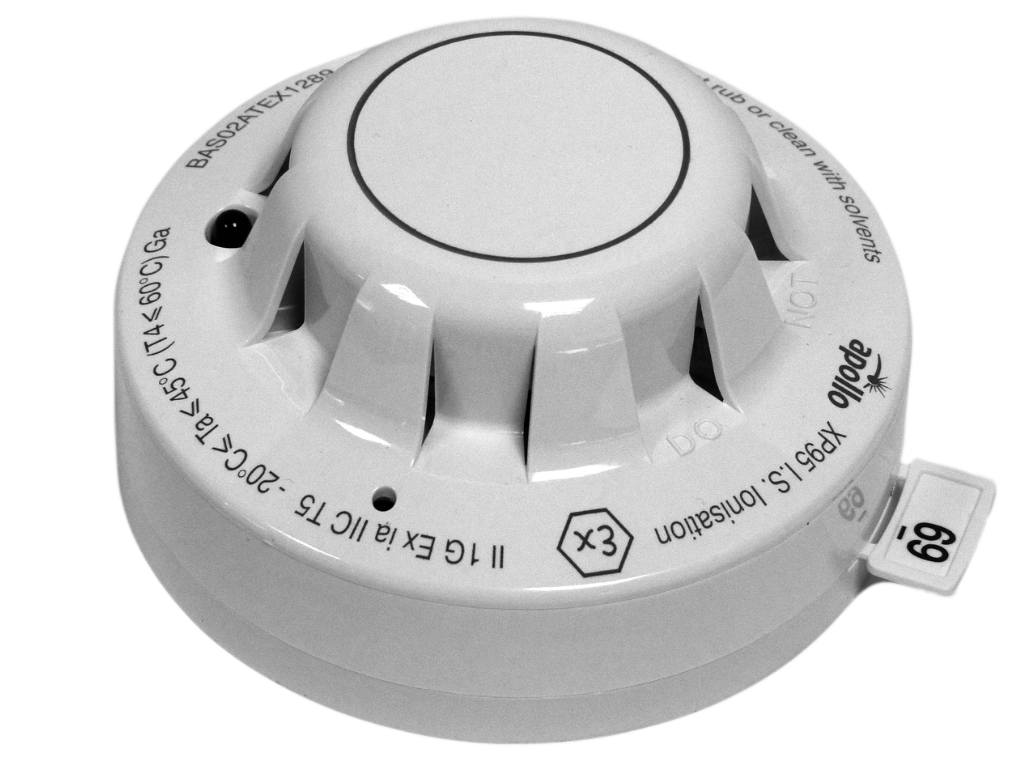 The XP95 Intrinsically Safe Ionisation Smoke Detector uses a low activity radioactive foil to detect fires by irradiating the air in the smoke chambers and causing a current flow. If smoke enters the chamber, the current flow is reduced leading to an alarm.
The XP95 Intrinsically Safe Heat Detector is used in conjunction with the XP95 Universal Detector Base and the unique XPERT card which is used to configure the address of the detector.
Responds well to fast-burning, flaming fires.
Well protected against electromagnetic interference over a wide frequency range.
Insect-resistant.
Electronics-free base.
Easy installation.
Designed to operate in a variety of environments.
Minimal effects from temperature, humidity, and atmospheric pressure.
Alarm flag for fast alarm reporting.
Classification: E Ex ia IIC T5 (T4 at Ta ² 60°C)
BASEEFA Certificate Number: BAS02ATEX1289
| | |
| --- | --- |
| Voltage | 14-22 VDC |
| Quiescent Current | 300µA |
| Operating Temperature | -20°C to +60°C (no icing) / -20°C to +40°C (T5) / -20°C to +60°C (T4) |
| Relative Humidity | 0 to 95% (non condensing) |
| IP Rating | IP23D (indoor use) |
| Size (inc base) | 100mm D x 50mm H |
| Weight (inc base) | 161 grams |
| | |
| --- | --- |
| 201-0103 | XP95 I.S. Ionisation Smoke Detector |