XP95 Addressable Ionisation Smoke Detector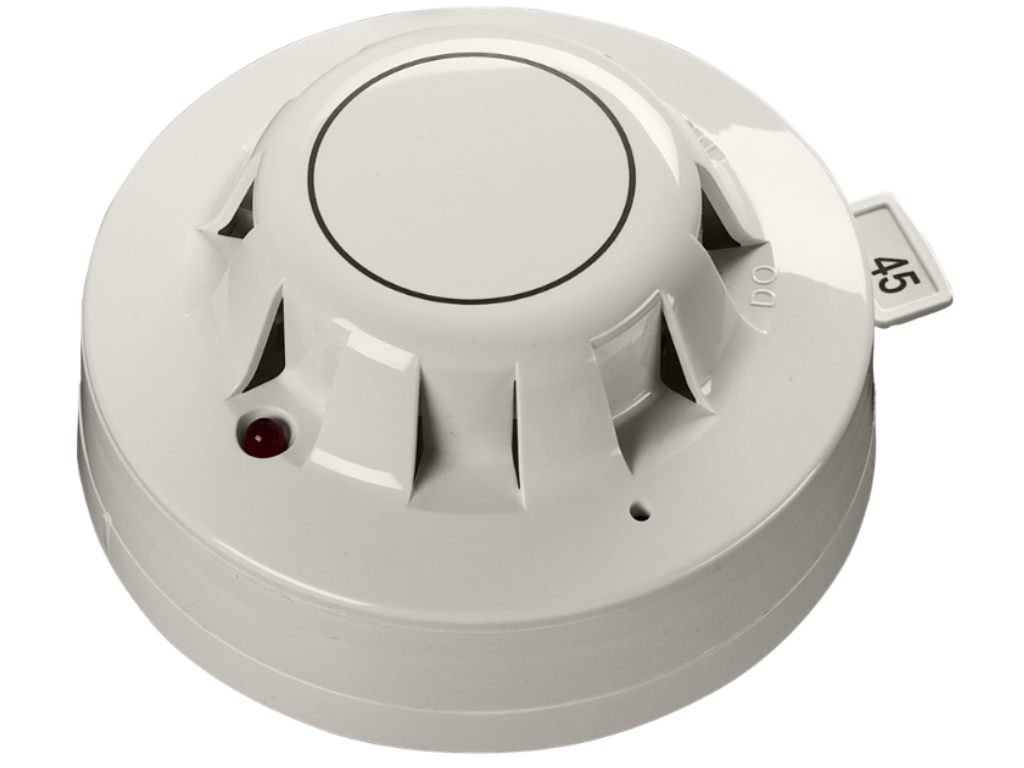 The XP95 Ionisation Smoke Detector uses a low activity radioactive foil to detect fires by irradiating the air in the smoke chambers and causing a current flow.  If smoke enters the chamber, the current flow is reduced leading to an alarm.
Responds well to fast-burning, flaming fires.
Alarm flag for fast alarm reporting.
Well protected against electromagnetic interference over a wide frequency range.
Insect-resistant.
Electronics-free base.
Easy installation.
Designed to operate in a variety of environments.
Elegant design.
Minimal effects from temperature, humidity, and atmospheric pressure.
Approvals: AS ISO 7240.7-2004

| | |
| --- | --- |
| Voltage | 17-28 V DC |
| Quiescent Current | 280μA at 24 VDC |
| Alarm Current | 2mA at 24 VDC |
| Operating Temperature | -20°C to +60°C (no icing) |
| Relative Humidity | 0 to 95% (non condensing) |
| IP Rating | IP23D (indoor use) |
| Size (inc Base) | 100mm Dia x 50mm H |
| Weight (inc Base) | 161 grams |
| | |
| --- | --- |
| 4106-2002 | XP95 Ionisation Smoke Detector |
| 4106-2011 | XP95 Ionisation Smoke Detector (Black) |