XP95 Addressable Open Area Sounder VID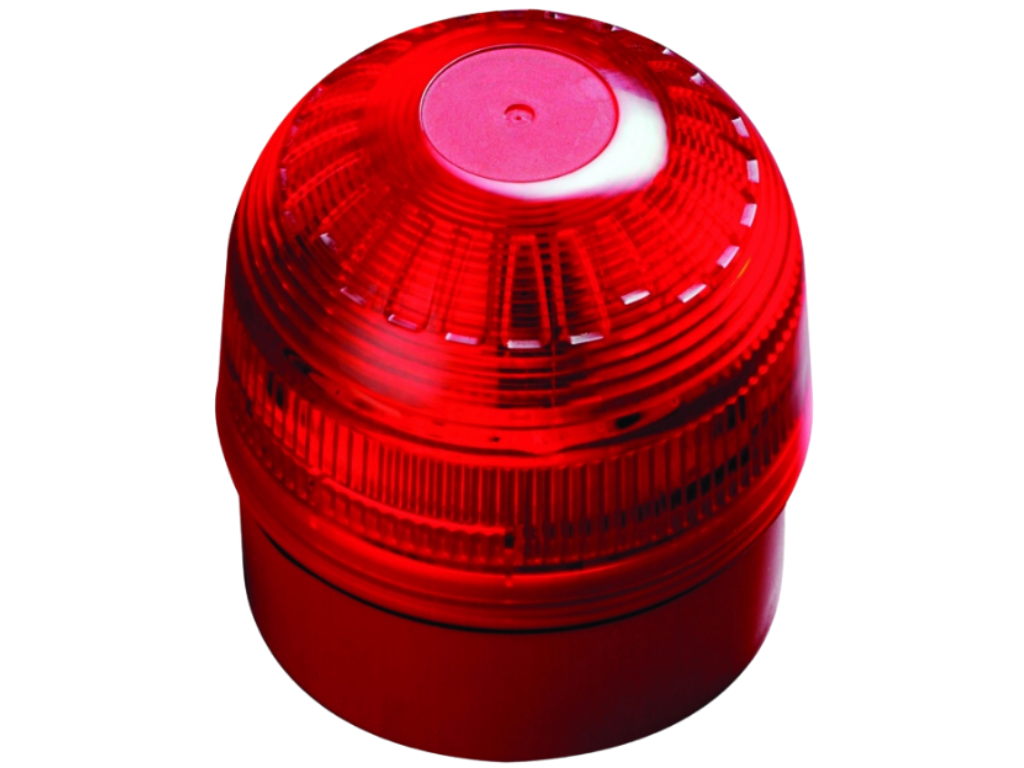 The XP95 Open Area Sounder Beacon is a wall-mounted sounder device incorporating a supplementary visual indicator device VID. The device has been designed to signal a fire alarm in open areas where the sounder is required as the primary method of notification and where supplementary visual indication would also be a benefit.
The sounder beacon is line-powered requiring no external power supply and incorporates Alert and Evacuation tones complying with the recommendations of AS7240-3, the device does not comply with AS7240-23.
The sounder beacon is fully programmable for staged evacuation using the LoopSense and FireFinder control panels. Tones are synchronised between devices to ensure the integrity of the alarm signals from different sounders don't merge into one signal that could be mistaken for a different tone. The beacon is activated whenever the sounder is active and cannot be controlled separately.
The Sounder Beacon is designed to fit to a common mounting base incorporating a simple twist and click insertion method which avoids wiring and connection problems. For systems requiring isolators at every point, the built-in isolator saves installation time and cost. A yellow Fault LED will also be illuminated when a   detection loop short circuit is detected.
The acoustic self-test feature enables the sounder to listen to itself when switched on and if no sound is detected, a fault signal will be transmitted to the control panel. The beacon self-test is achieved by means of an LED monitoring circuit. If the LEDs do not draw current when the device has been switched on by the control panel a fault signal will be reported.
Sounder with supplementary VID Beacon
Two volume settings
Alert and Evacuate tones
Synchronisation of tones
Individual and group addressing
Built-in short circuit isolator
Wire-to-base for simple interchange of device
Device locking facility
IP65 rated
Approvals: AS ISO 7240.3:2014

| | |
| --- | --- |
| Operating Voltage | 17 to 28 V DC |
| Quiescent Current | 333µA |
| Sounder Operated | 8mA |
| Sound Output (High Volume) | Max 95dB Min 84dB |
| Sound Pattern | 520Hz +/- 5% on a temporal 3 pattern (ISO8201) |
| Flash Rate | 0.5Hz |
| Sounder Type | Type B |
| Operating Temperature | -10°C to +55°C (no icing) |
| Relative Humidity | 0 to 95% (non condensing) |
| IP Rating | IP65 |
| Dimensions | 97.5mm Dia x 104mm H |
| Weight | 225 grams |
| | |
| --- | --- |
| 4107-6003 | XP95 Open Area Sounder VID Beacon |