XP95 Addressable Open Area Sounder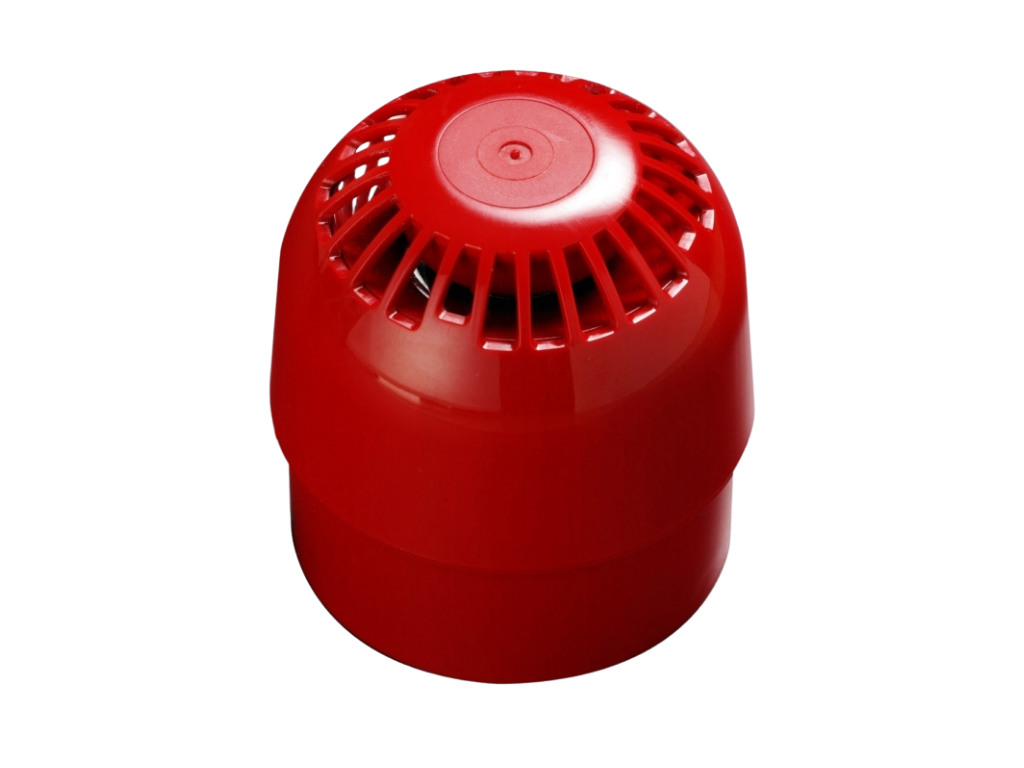 The XP95 Open Area Sounder is a wall-mounted device that has been designed to signal a fire alarm in open areas, indoor and outdoor environments. The sounder is line-powered requiring no external power supply and incorporates Alert and Evacuation tones complying with the recommendations of AS7240-3.
The XP95 Open Area Sounder is designed to fit a common mounting base incorporating a simple twist and click insertion method which avoids wiring and connection problems. For systems requiring isolators at every point, the built-in isolator saves installation time and cost. A  yellow Fault LED will also be illuminated when a  detection loop short circuit is detected.
Two volume settings
Alert and Evacuate tones
Synchronisation of tones
Individual and group addressing
Built-in short circuit isolator
Wire-to-base for simple interchange of device
Device locking facility
IP65 rated
Approvals: AS ISO 7240.3:2014

| | |
| --- | --- |
| Operating Voltage | 17 to 28 V DC |
| Quiescent Current | 333µA |
| Sounder Operated | 5mA |
| Sound Output (High Volume) | Max 95dB Min 84dB |
| Sound Pattern | 520Hz +/- 5% on a temporal 3 pattern (ISO8201) |
| Sounder Type | Type B |
| Operating Temperature | -10°C to +55°C (no icing) |
| Relative Humidity | 0 to 95% (non condensing) |
| IP Rating | IP65 |
| Dimensions | 97.5mm Dia x 104mm H |
| Weight | 225 grams |
| | |
| --- | --- |
| 4107-4002 | XP95 Open Area Sounder Red |
| 4107-4003 | XP95 Open Area Sounder White |