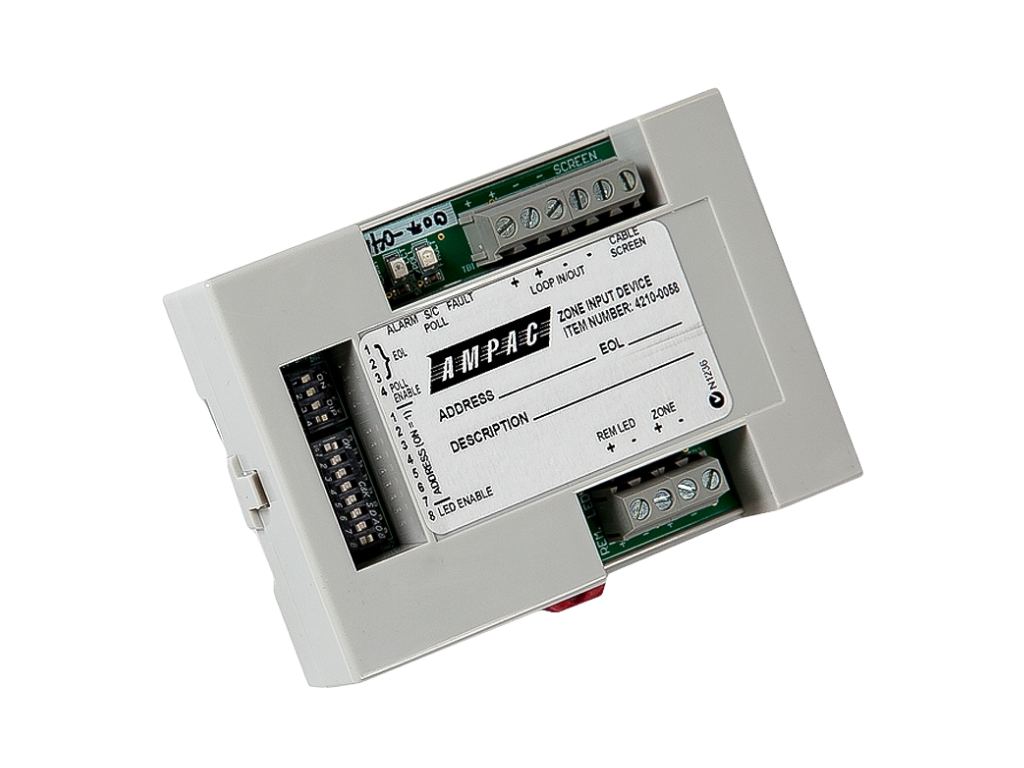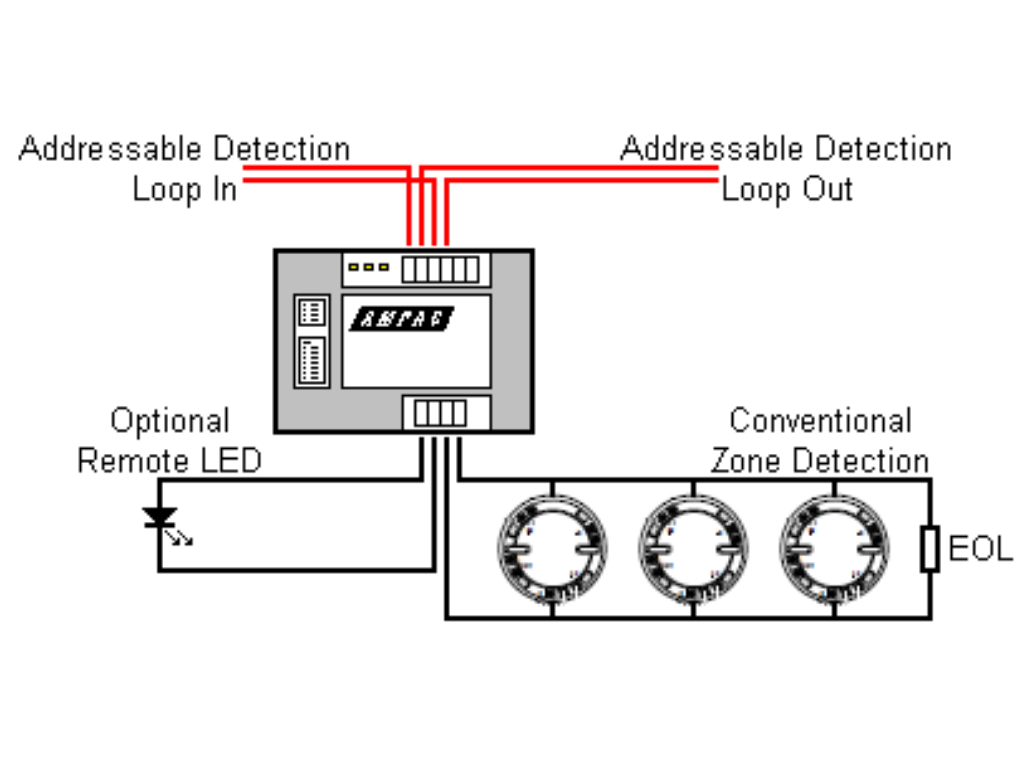 The Ampac Zone Input Device is designed to allow up to 40 conventional detectors to be interfaced to the Ampac range of Apollo analogue addressable control panels.
The Ampac Zone Input circuit is compatible with the Series 65 and Orbis range of detectors and is fully monitored for alarm state, open & short circuit fault conditions. The Ampac NZ Heat detector range is also fully compatible.
The programmable End of Line (EOL) feature, incorporating Alarm Verification Facility (AVF) provides options for 3K3Ω or 6K2Ω resistor values. To facilitate support for detector head removal, a 10uF capacitor can also be selected for use with the appropriate diode bases on the conventional detection circuit.
The Ampac Zone Input Device is loop-powered and incorporates bi-directional isolation circuitry to provide protection against detection loop short circuits. Onboard LED status indication is provided for service and commissioning purposes.
Two packaging options are available. The 'DIN Mount' version enables the device to be mounted onto a standard 35mm DIN rail or screwed direct to the back pan of a larger enclosure while the 'Enclosed' version allows the device to be surface mounted to a wall.
Conventional Monitored Input
Selectable EOL Monitoring Device
Loop Powered
Compatible with XP95 & Discovery Protocol
Built In Short Circuit Isolator
Low Power Consumption
Diagnostic LED Indications
Surface Mount Enclosure
DIN Rail Mount Option
Activfire Certified

Operating Voltage
17 - 28 V dc
Max Current at 24 V dc
3K3 EOL
6K2 EOL
10uF EOL
Quiescent Current
7.5mA
5mA
2mA
Alarm Condition
23mA
23mA
23mA
Operating Temperature
-20°C +70°C
Humidity
0 to 95% (non-condensing)
Dimensions - DIN Mount
H 75mm x W 110mm x D 25mm
Dimensions - Enclosed
H 150mm x W 200mm x D 52mm
Material
Grey ABS
IP Rating
IP44
| | |
| --- | --- |
| 4210-0058 | Zone Input Device DIN Mount |