Detector Base Mounting Block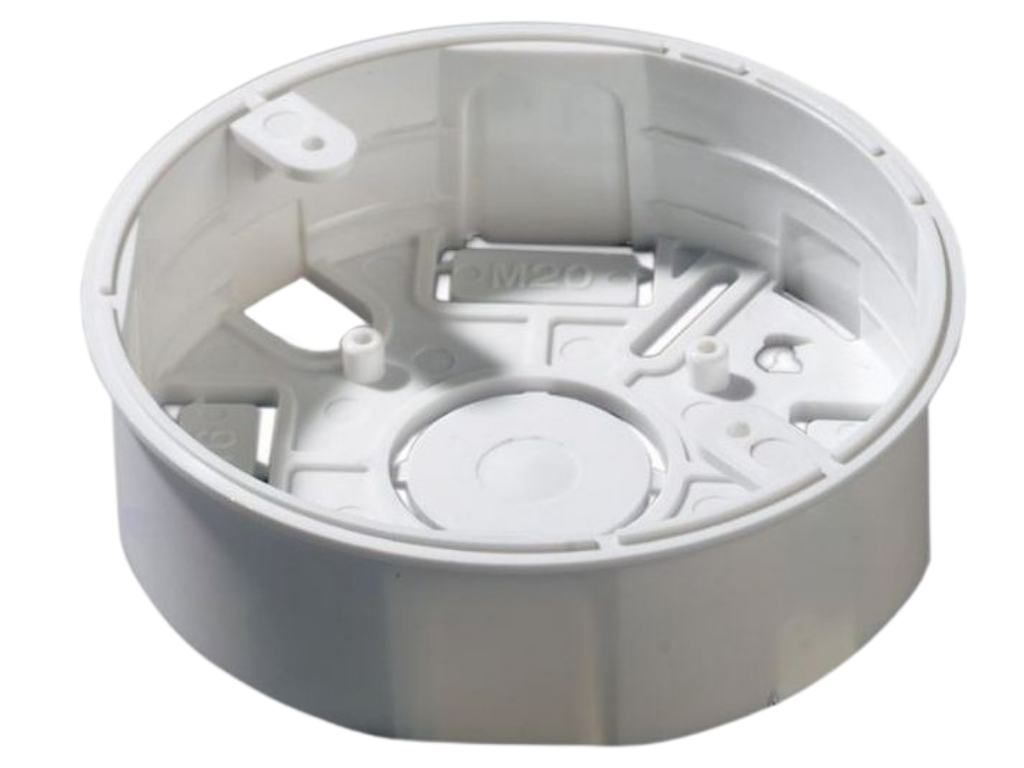 The Detector Base Mounting Block or Conduit Box is a versatile accessory for surface mounting detector bases.
The box has knockouts to accept PG16 or M20 cable glands, conduit, or mini trucking. Self-tapping screws are included to fir the detector base to the conduit box.
For use when detectors are installed on uneven surfaces.
Ensure correct fit.
Improves reliability.
Ensures that the mounting tags on the base are not over-tightened.