Warden Intercom Phone 3 Wire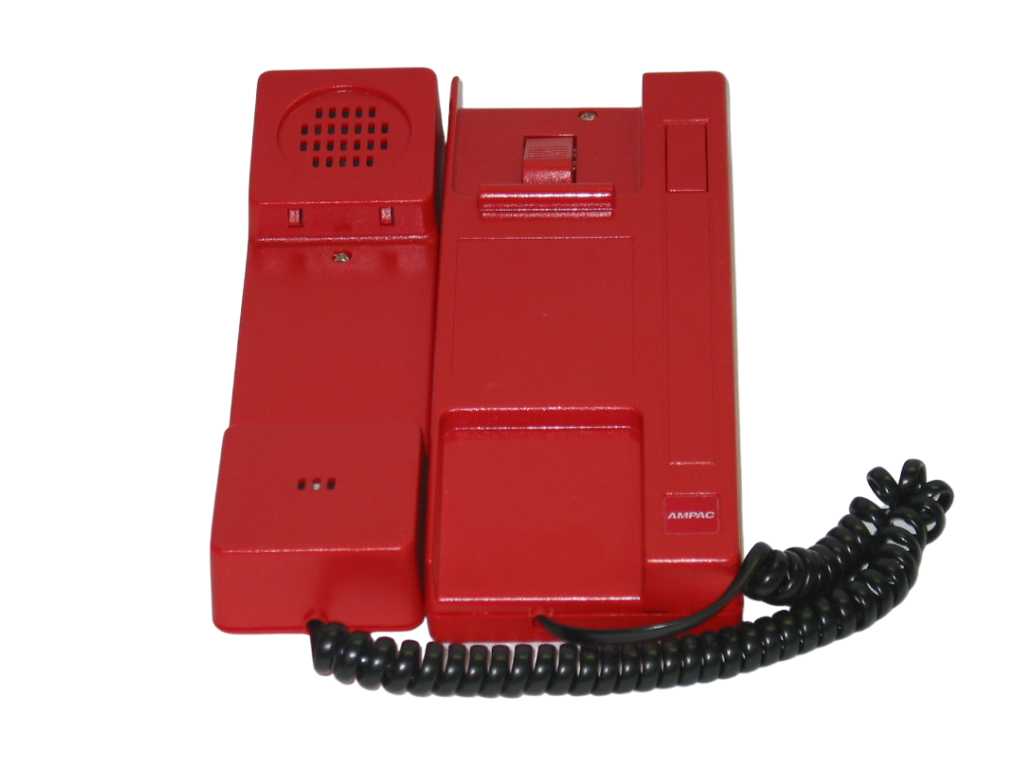 The Warden Intercom Phone (WIP) forms an integral part of the Emergency Intercommunication System of the Ampac EV3000.
The WIP is installed remotely to the ECP.
Provides intercommunication between users at the WIP and Emergency Control Panel.
This feature is only available when the Emergency Warning Intercom facility has been incorporated in the control panel.
Made of high-impact red ABS plastic.
Compatible with most EV3000 systems manufactured before July 2010.
| | |
| --- | --- |
| Operating Voltage | 27 VDC (line driven) |
| Line Voltage | On hook - 25 VDC max; Off hook - 14 VDC max |
| Current Draw | On hook - 5 mA max; Off hook - 35 mA max |
| Line Impedance | 360 ohm balanced |
| Line Level | 0 dB (± 3dB) |
| Cabling | 3 wire - 2.5mm² max |
| Dimensions | 215mm H x 85mm W x 62mm D |
| Weight | 380 grams |
| | |
| --- | --- |
| 219-0007 | Warden Intercom Phone – 3 Wire |
| 291-0054 | WIP Enclosure Metal Surface Mounted |