XP95 Addressable Integrated Base Sounder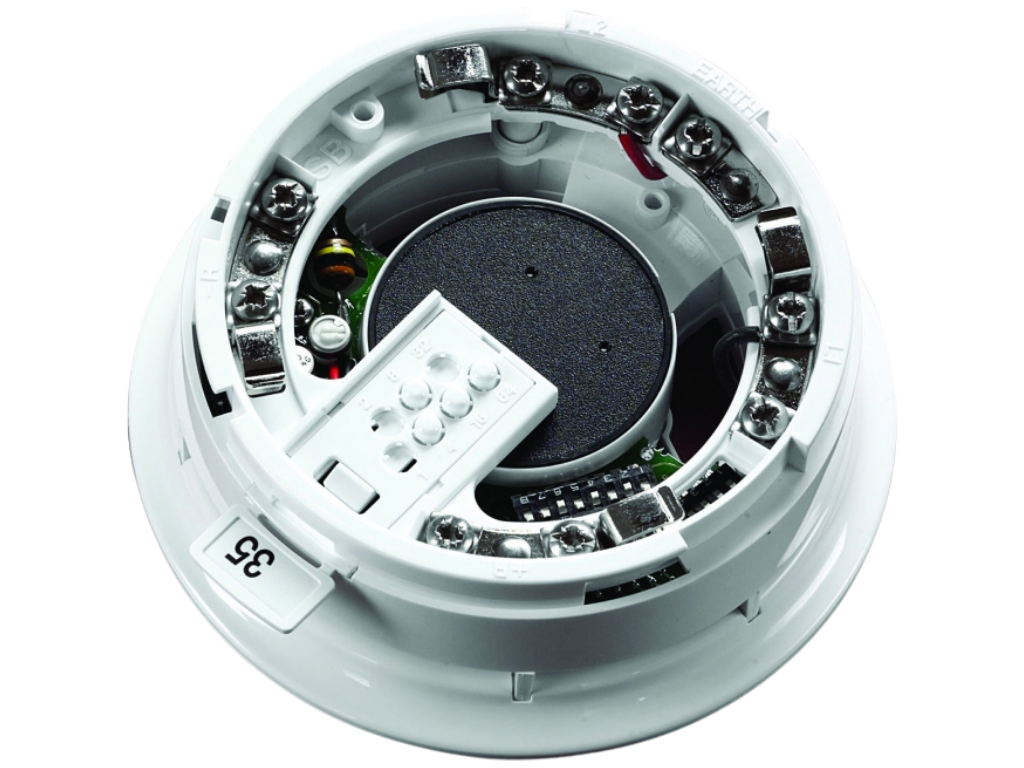 The Integrated Base Sounder comprises a sounder with an integral detector mounting base and has been designed to signal a fire alarm in enclosed areas. The sounder is line-powered requiring no external power supply and is designed for internal use.
Alert and Evacuation sounder tones complying with the recommendations of AS7240-3 are incorporated which are fully programmable for staged evacuation within the LoopSense and FireFinder control panels.
The low volume range is useful in areas such as hospitals where a fire alert is initially intended to warn staff only. The sounder is set to a high volume range for general use.
Synchronisation of tones ensures the integrity of the alarm signal/tones from different sounders do not merge into one signal that could be mistaken for a different tone.
For systems requiring isolators at every point, the built-in isolator saves installation time and cost.
The built-in acoustic self-test enables the sounder to listen to itself when it is switched on and if no sound is detected, a fault signal will be transmitted when the sounder is polled to the control panel. The sounder base can be used either with a detector fitted or with a cap for operation as a stand-alone alarm device.
Two volume ranges
Alert and Evacuate tones
Synchronisation of tones
Individual and group addressing
Built-in short circuit isolator
Unique acoustic self-test
Approvals: AS ISO 7240.3:2014

| | |
| --- | --- |
| Operating Voltage | 17 to 28 V DC |
| Quiescent Current | 200µA |
| Sounder Operated | 5mA |
| Sound Output | Max 86db Min 69dB |
| Sound Pattern | 520Hz +/- 5% on a temporal 3 pattern (ISO8201) |
| Sounder Type | Type A |
| Operating Temperature | -20°C to +60°C |
| Humidity | 0 to 95% (no condensation) |
| IP Rating | IP21D |
| Dimensions | 115mm x 38mm |
| Weight | 140 grams |
| | |
| --- | --- |
| 4107-4001 | XP95 Integrated Base Sounder |
| 201-0114 | XP95 White Base Sounder Cap |
| 201-0119 | XP95 Red Base Sounder Cap |