Ampac protects 24-hectare site (60 acres) AB Oxford Cold Storage facility.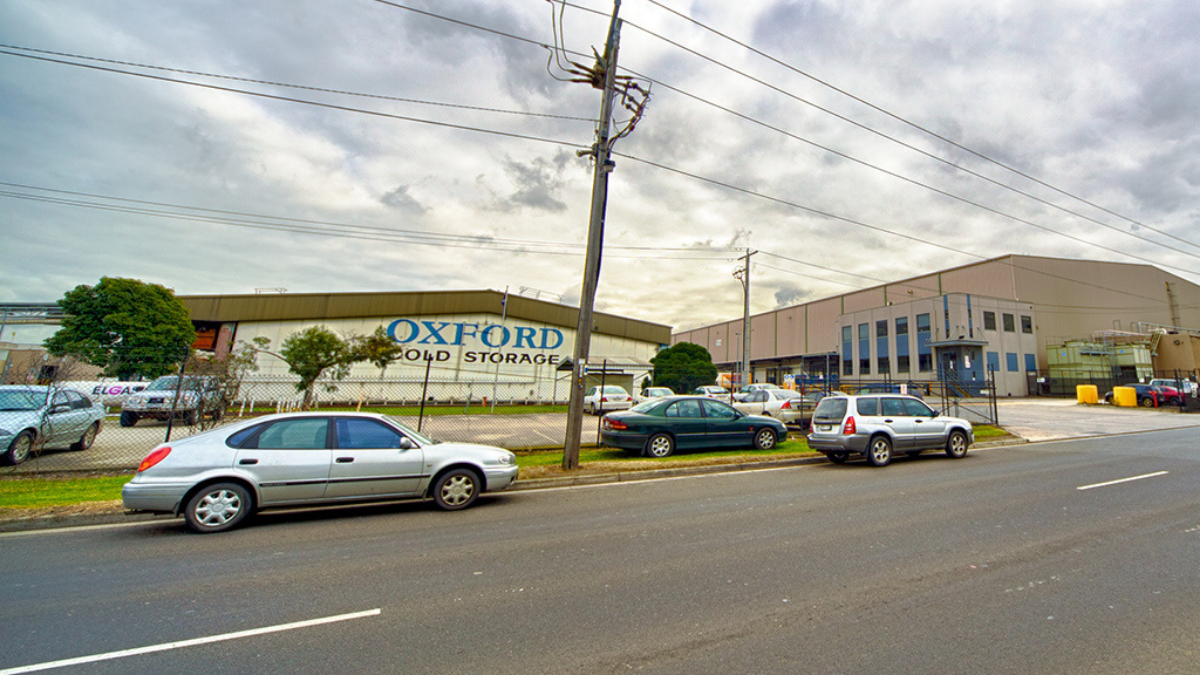 Oxford Cold Storage is Australia's largest privately-owned cold storage operator. With over 30 years of experience in warehousing and distribution, Oxford has made use of cutting-edge technology to keep its services accurate, reliable, and online.
The Oxford Cold Storage main facility is located on a 24-hectare site (60 acres) in Laverton North, Victoria.
Oxford has been progressively installing Wagner ProSens Freezer ASD since 2008, tried and proven as the most suitable product for this application.
Oxford Cold Storage Installation at Laverton North has a total of 24 Wagner ProSens Freezer rated units covering approximately 35,544m2 of Freezer & Coolroom Space.
Working as low as -30° is challenging for all equipment and smoke detection systems are no exception.
Wagner Aspirating Smoke Detectors are designed to be installed and operate inside such an environment. This technology is engineered for such applications, offering the end-user many advantages.
Internal installations minimise wall and ceiling penetrations alleviating the opportunity for humidity which results in condensation and ice building up on pipework and sampling points. Oxford has benefited greatly with a large reduction of simulated (false) alarms, which result in excessive service call out fees and fire brigade charges.
Even though Oxford proactively manages the site and ensures the freezers remain dry and stabilised, frosting & icing is inevitable with constant opening and closing of access doors, resulting in peaks of temperature changes.
The Wagner Aspirating Smoke Detectors Automated BlowFree installation will detect the reduction of airflow when sample point blockages occur, triggering compressed dried air back through the pipework, clearing frost and ice from the engineered and patented rubber BlowFree aspiration points.
"We needed a robust solution to overcome challenges faced within a harsh freezer environment. The Wagner Freezer system was able to meet and beat that challenge" – Grant Keating, AB Oxford
Location
Melbourne, Victoria
Solutions
Wagner Aspirating Smoke Detection