Conventional Duct Sampling Unit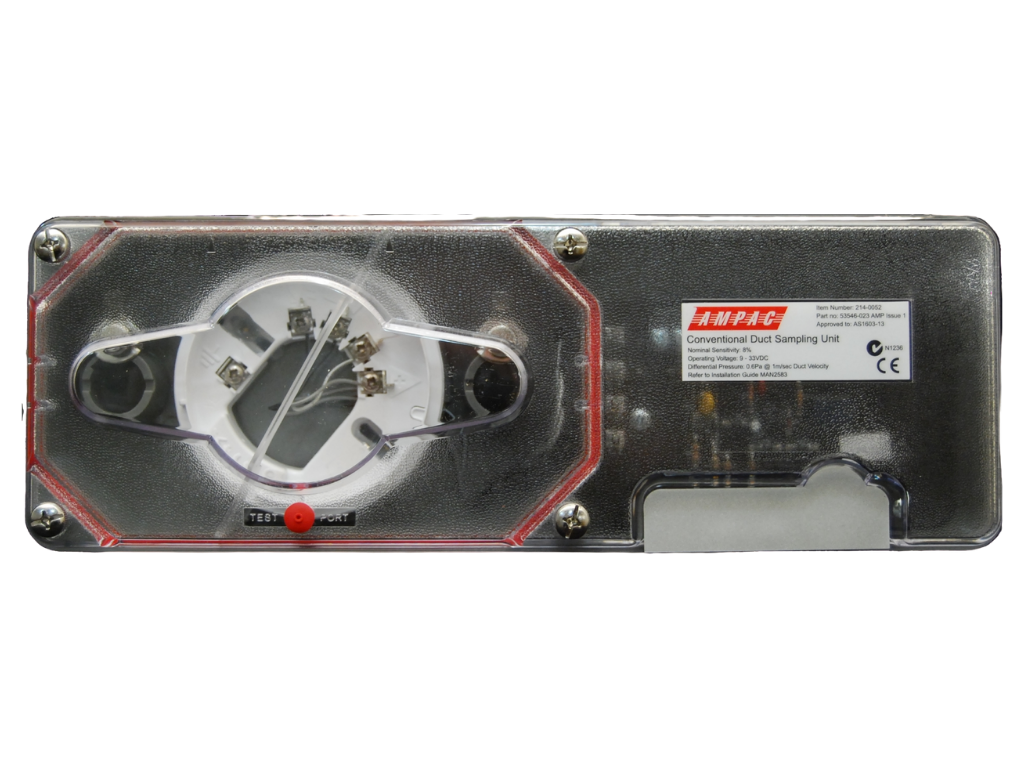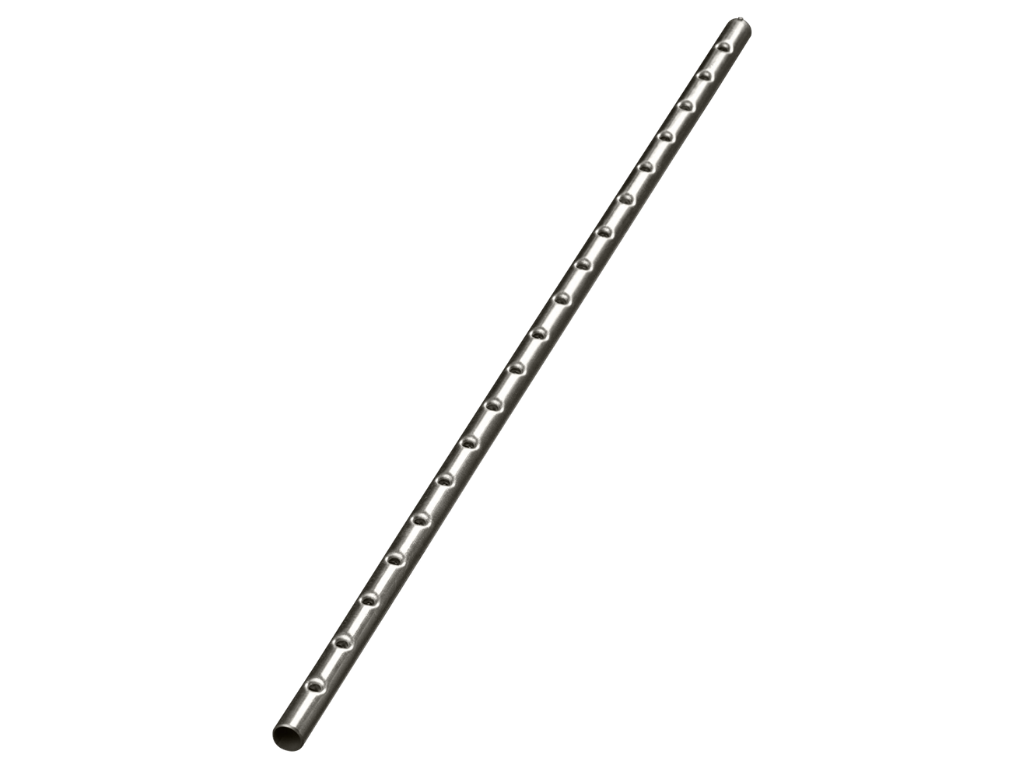 The Conventional Duct Sampling Unit is designed to monitor levels of smoke in air ducts operating at airspeeds of 0.5 to 20 meters per second. It can be fitted to any wall of a ventilation duct and has two tubes that extend into the duct through punched holes. 
Weather-resistant enclosure.
Sampling pipes are available in 4 lengths.
Clear cover means the alarm LED is visible at all times.
Sampling and exhaust pipes are fitted to the backbox without the need for tools.
Cover is monitored to ensure working integrity and if removed, a fault appears.
Easily accessible wire clamping terminals ensure secure and fast termination.
Self-sealing test port allows the dispensing of test smoke via a needle into the duct smoke detector allowing you to test without removing the cover. 
Volt-free normally opened or closed non-latching relay contact, the relay energises when a detector is in alarm (Available only with Ampac Orbis option).
Approvals: AS 1603.13:2018

| | |
| --- | --- |
| Housing | Grey - ABS |
| Cover | Transparent - ABS |
| Temperature Range | 0 to +60°C |
| Humidity | Up to 85%, no condensation |
| Dimension | 115mm H x 340mm W x 60mm D |
| Weight | 5.5 kg |
| | |
| --- | --- |
| 214-0052 | Orbis Duct Sampling Unit inc Detector Base |
| 214-0060 | Duct Probe 300 to 750mm Sampling Pipe |
| 214-0061 | Duct Probe 750 to 1500mm Sampling Pipe |
| 214-0062 | Duct Probe 1500 to 3000mm Sampling Pipe |
| 201-0512 | Orbis Photo-Optical Head |